Director: Nina Smolyar
Nina strives towards implementing social justice, ecological economics, and authentic democracy. She is a passionate advocate for regeneration across systems of ecology, economy, and society. Currently, she can be found nerding out, in her first year as a doctoral student at University of Vermont, with the Leadership for the Ecozoic project at the Gund Institute for the Environment. Her research interest is to interweave ecological economics, with decolonization, and reparations, and more broadly, to strengthen the theory and practice of pluralist economics. She also serves as a member of the Collaborative Design Council of Transition US. Nina became the chapter director of the Vermont chapter in August of 2018, following former director Eric Zencey.
---
Assistant Director: Skyler Perkins
Skyler is a project manager with the Center for the Advancement of the Steady State Economy. The Vermont chapter is of particular interest to Skyler because he grew up in Chittenden County, Vermont and completed his undergraduate and graduate degrees at the University of Vermont. He assists the chapter with video, photography and website production. In addition, he contributes specific ideas related to steady state agriculture and initiatives for coalition-building and national advocacy.
---
Chapter Advisor: Josh Farley
Josh Farley is an ecological economist and a professor at the University of Vermont Department of Community Development and Applied Economics. Josh holds degrees in biology, international affairs and economics. He has served as program director at the School for Field Studies and the Centre for Rainforest Studies and as executive director of the University of Maryland International Institute for Ecological Economics. His broad vision allows him to integrate social, ecological and economic perspectives in order to design mechanisms for allocating resources in ways that generate both private and public goods and restore natural capital.  He is co-author with Herman Daly of the textbook, "Ecological Economics, Principles and Applications".  Josh is directing the Vermont chapter research, a project made possible through a Hatch grant. The project builds on his research on topics at the intersection of agro-ecology, public goods and economics.
---
Past Chapter Directors
Eric Zencey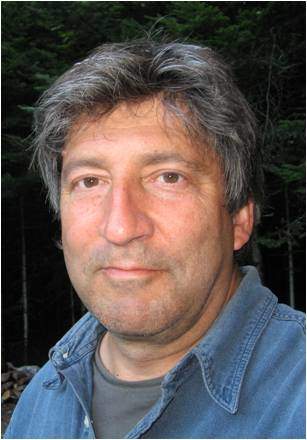 Eric is the author of "Virgin Forest: Meditations on History, Ecology, and Culture" and the forthcoming book, "The Other Road to Serfdom: Essays in Sustainable Democracy". An internationally-published author who is also a best-selling author in the U.S., Eric has taught ecological and steady state economics since the 1980s. He holds a doctorate in political philosophy and is currently a visiting professor of historical and political studies for Empire State College. He is also an affiliate of the Gund Institute of Ecological Economics at the University of Vermont.
---
Aaron Witham
While leading the Vermont chapter, Aaron was the sustainability coordinator of Green Mountain College in Vermont. He holds a Master of Science in Natural Resources from the University of  Vermont and a Graduate Certificate in Ecological Economics from the Gund Institute for Ecological Economics. He was also a former research scholar at the Transportation Research Center at the University of Vermont and the managing director of the Center for Environmental Education in Maine. His  research interests include reforming the fractional reserve banking system, promoting alternative economic indicators and mitigating climate change. As an avid hunter and fisherman, Aaron is also interested in steady-state outreach among outdoor enthusiasts.