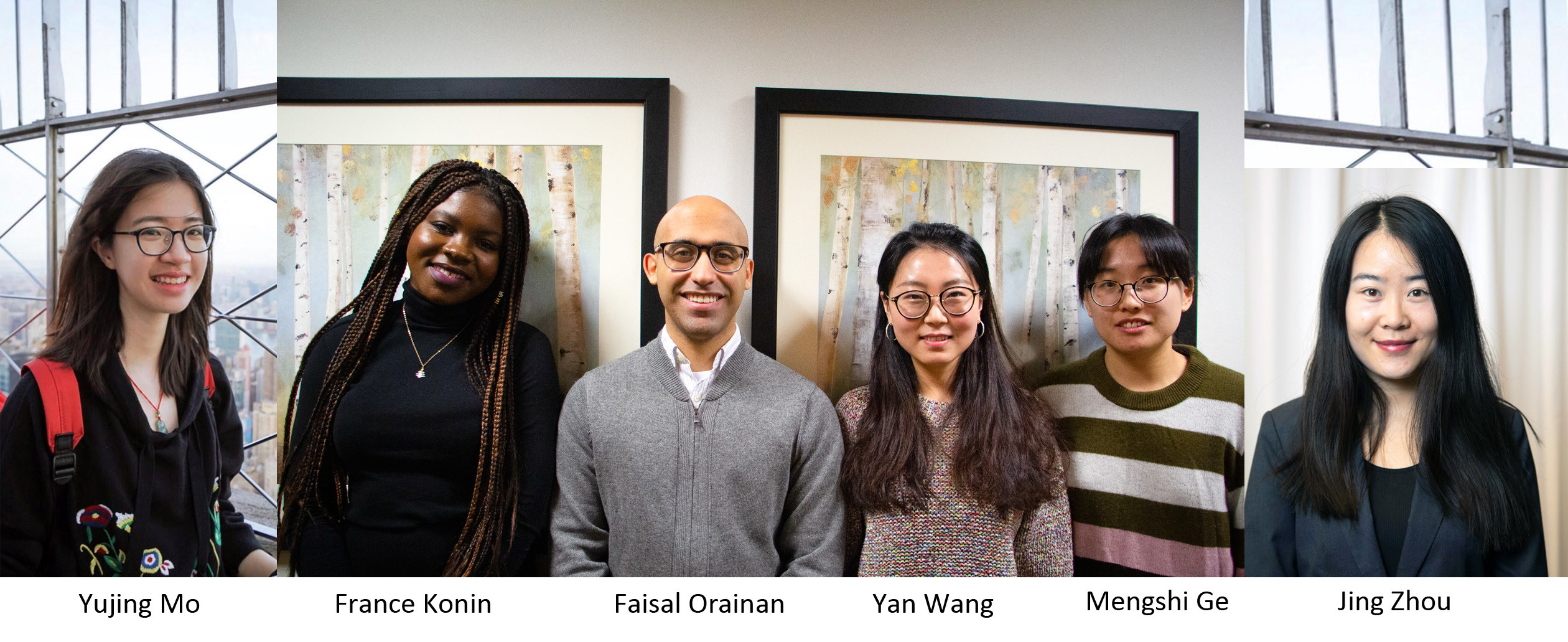 Before long, the cherry blossoms in Washington D.C. will be in full bloom, and outdoor adventures will commence, as spring begins to slowly unfold in the nation's capital. While it's not quite springtime yet, we are happy to welcome our spring semester interns to the CASSE team!
The CASSE interns are helping with projects related to economic modeling, statistical analysis, public policy, and information technology, plus the inevitable "other duties as assigned." While the students gain work experience in their respective fields, CASSE gains the input and skills offered by these talented students.
Our interns are here to learn, grow, and make a positive impact. We can't wait to see what they'll achieve!
Meet the Interns!
---
Accounting Intern:
Yan Wang, graduate student in accounting at American University
Yan aspires to be a certified public accountant, and she is excited to be at CASSE because "it gives me a great chance to develop my skills and further my knowledge. I'm interested in CASSE because it provides instructive solutions to advance the steady state economy, and it factors other goals of society into facilitating economic wellbeing."
Economic Modeling and Mathematics Interns:
Mengshi Ge and Yujing Mo, graduate students in statistics at George Washington University
Mengshi says she is excited to be at CASSE because "its mission is to help people better understand the relationship between the economy and our planet, which relates to everyone's lives. I see that what I learn in class has some connection with and even makes a contribution to the real world. Statistics is a tool. I hope to use it to make a bridge between theory and real analytical cases."
Yujing says she is "happy to work for CASSE because the work atmosphere is very nice. Everyone is close to one another and willing to help me learn. I am encouraged to try different methods and tools to present statistical results, which enables me to gain hands-on experience." Yujing hopes to work as a consultant after graduating with a Master of Arts in Statistics this May.
Economic Policy Intern:
Faisal Orainan, senior undergraduate student in economics at Marymount University
Faisal is excited to be at CASSE because "it allows me to develop my knowledge and skillset on policy initiatives and fundamental economic sustainability as a key factor in social welfare. The foundation I develop here will help prepare me for working on long-term goals of economic wellbeing at an international level."
Financial Research Intern:
France Konin, senior undergraduate student in finance at Marymount University
France is excited to be at CASSE because "I get the opportunity to learn how U.S. economic policy is affecting the environment and climate change, and how people are working on finding solutions. As a finance major, it is important for me to learn this side of business and economics and how they affect our everyday lives. I plan to learn more about sustainability and understand the principles in depth."
Information Technology Intern:
Jing Zhou, graduate student in information system technology at George Washington University
Jing says she is excited to be at CASSE because "my values align with CASSE's organizational mission." Jing is looking for opportunities to apply her technical skills and aspires to do meaningful work with her background in medicine and information technology.
---
Do you know an eager student interested in sustainability?
Soon, we'll be searching for summer interns.
Contact us if you are interested! 
---

https://steadystate.org/wp-content/uploads/Spring-2019-Interns-Portrait_featured.jpg
400
600
Jessica LaMay
/wp-content/uploads/logo-casse-wide.png
Jessica LaMay
2019-02-15 14:14:14
2019-03-14 17:16:39
Welcome the CASSE Spring 2019 Interns