Brian Czech, Executive Director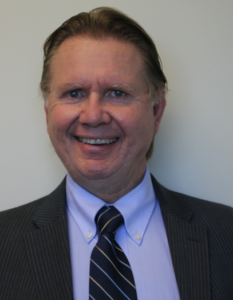 Brian Czech is the founding president of CASSE (2003), and signed on as Executive Director in 2018. Czech served as the first conservation biologist in the history of the U.S. Fish and Wildlife Service from 1999-2017, and concurrently as a visiting professor of natural resource economics in Virginia Tech's National Capitol Region. He is the author of several books including Supply Shock, Shoveling Fuel for a Runaway Train, and The Endangered Species Act: History, Conservation Biology, and Public Policy, as well as over 50 academic journal articles. His primary contributions to ecological economics pertain to the "trophic" origins of money, the process of technological progress, and the political "steady state revolution." Czech is a frequent speaker, moderator, commentator, and regular contributor to the Steady State Herald. He has a B.S. from the University of Wisconsin, an M.S. from the University of Washington, and a Ph.D. from the University of Arizona. Contact Brian via email.
Skyler Perkins, Projects Manager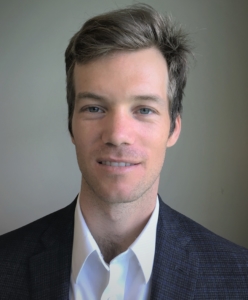 Skyler Perkins joined CASSE in June 2018, following his graduation with an M.S. degree from the University of Vermont, Department of Community Development and Applied Economics. He also received a certificate in Ecological Economics from the Gund Institute. Skyler's research has focused on ecological economics and sustainable food systems. He brings academic principles of cybernetics to the advancement of the steady state economy, along with applied skills in facilitation, photography, and videography. In addition to managing CASSE projects, Skyler coordinates the CASSE Internship Program, which typically hosts 10-12 interns per semester. Contact Skyler via email.
Casey Reiland, Managing Editor


Casey Reiland is a native Pennsylvanian who started at CASSE in September 2019. Prior to joining the team, Casey received a B.A. in English Writing and two certificates in Public and Professional Writing and Global Studies from the University of Pittsburgh. She has edited, written, and published articles for various academic and literary magazines and presses within the Pittsburgh, PA area. Casey has also worked in the nonprofit sector within the communications and website development fields. An avid reader, Casey utilizes her copyediting skills and creativity to help spread the CASSE mission and its educational efforts. She manages the Steady State Herald, book projects for the Steady State Press, and CASSE's newsletter, the Steady Stater. Contact Casey via email.
Richard Tibbetts Jr., Communications Specialist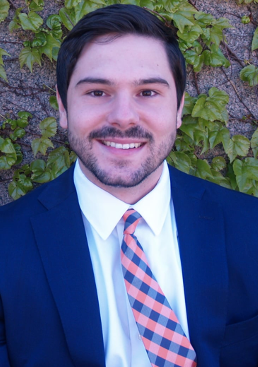 Richard (Rick) Tibbetts Jr. joined the CASSE team in June 2020. He is from Tewksbury, Massachusetts, and recently graduated Summa Cum Laude from Syracuse University with a B.A. in public relations and policy studies. In addition to his academic accomplishments, Richard accumulated extensive internship experience at reputable organizations like Racepoint Global, Adeo InterActive, and the Center on Budget and Policy Priorities. He also served as the communications director of a victorious political campaign in his home district. As Communications Specialist, Richard is eager to invigorate CASSE's messaging and bring the mission of steady statesmanship to new and diverse audiences. For all media inquiries, contact Richard via email.
Madeline Baker, Administrative Specialist

Madeline Baker joined CASSE in February 2020 as an intern. She is a rising senior (as of summer 2020) at Catholic University (CU), pursuing a degree in International Economics and Finance. Before joining CASSE, Madeline had interned for the U.S. Securities and Exchange Commission. She also worked as a research fellow and teaching assistant for the Department of Economics at CU. Following her CASSE internship, Madeline stayed on as an Administrative Specialist, working behind the scenes to help with operations. Contact Madeline via email.
James Magnus-Johnston, CASSE Fellow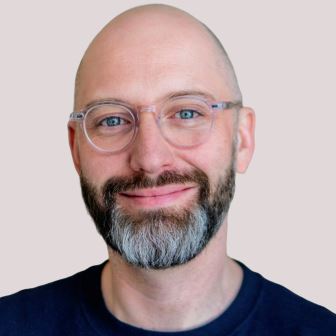 James Magnus-Johnston is a CASSE Fellow at McGill University, with a Ph.D. research focus on the trophic theory of money. At McGill, James is hosted by the Economics for the Anthropocene research consortium. He also maintains a post as the Director of the Centre for Resilience at Canadian Mennonite University (Winnipeg), and serves as a board director with Assiniboine Credit Union, one of Canada's largest independent financial cooperatives. James published a contribution to A Future Beyond Growth: Towards a Steady State Economy, and he co-authored an ecological/economic analysis of the Energy East Pipeline for the Canadian Centre for Policy Alternatives. James previously worked in the financial industry, in policy positions with lawmakers, and in the communications industry as an editor. He has an M.Phil. in Economics from Cambridge University, where he conducted research on the growth dynamics imposed by the global banking system. Contact James via email.
Herman Daly, Chief Economist (Emeritus)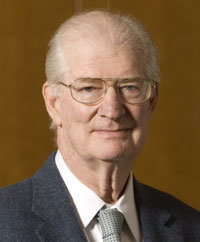 Herman Daly is on the CASSE Board of Directors and serves as the chief economic advisor for CASSE publications and projects. He is a professor emeritus at the University of Maryland, School of Public Policy. From 1988 to 1994 he was a senior economist at the World Bank, and prior to that a professor of economics at Louisiana State University. He holds a B.A. from Rice University and a Ph.D. from Vanderbilt, where he was advised by Nicholas Georgescu-Roegen. He co-founded the journal Ecological Economics and has written many articles and books, including Steady-State Economics, For the Common Good (with John Cobb), Valuing the Earth, Beyond Growth, and the textbook Ecological Economics (with Josh Farley). Herman is a recipient of Sweden's Honorary Right Livelihood Award, the Heineken Prize for Environmental Science, the Leontief Prize, the Medal of the Presidency of the Italian Republic, and the NCSE Lifetime Achievement Award.
Fola Babalola, Director of African Operations

Fola Babalola is a Ph.D. candidate in forest economics at the University of Ibadan, Nigeria. He has completed numerous projects that combine ecological and economic expertise, including a cost-benefit analysis of seedling production, design of incentives in the agroforestry industry, development of forest policy, and socio-economic valuation of non-timber forest products. Fola has received a number of scholarships, fellowships and research grants. His publications have appeared in scientific journals, proceedings, and technical reports. His current focus is on sustainable management and conservation of forest biodiversity in the face of economic growth.
Soumitri Das, Director of Indian Operations

Soumitri Das has over 10 years of international experience in the areas of forestry, biodiversity, energy, climate change, sustainable development, GIS and remote sensing based on his association with the Indian Institute of Management Ahmedabad (IIMA) (India), Virginia Tech (US), Forest Technology Group (US), UNEP World Conservation Monitoring Centre (UK), and The Energy and Resources Institute (TERI) (India). A Chevening Scholar, Soumitri holds masters degrees in natural resource management from Virginia Tech (US) and the Indian Institute of Forest Management (IIFM) (India).
Fernando Goulart, Director of South American Operations

Fernando Goulart is a Ph.D. candidate in ecology at the University of Brasilia. He holds a masters degree in ecology, conservation and wildlife management and an undergraduate degree in ecology, both from the University of Minas Gerais, also in Brazil. He has a special interest in socio-environmental conflict, environmental education, agro-ecology, agro-forestry, human ecology, ethno-ecology, landscape ecology, ecological modeling, ornithology and bird conservation issues. Recently he has worked as a researcher for the Dynalearn Project, a project coordinated by University of Amsterdam that uses qualitative reasoning models.
Geoff Mosley, Director of Australian Operations

Geoff Mosley is a Councillor and former CEO of the Australian Conservation Foundation (ACF). He is an active member of the World Commission on Protected Areas and previously served as a member of the IUCN Council. He has been working as a volunteer to educate fellow citizens on the means to achieve a sustainable society.