Our Staff
Brian Czech, President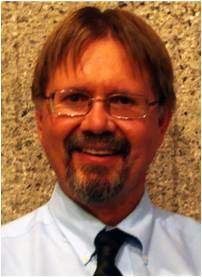 Brian Czech has a Ph.D. in renewable natural resources studies from the University of Arizona with a minor in political science. The founding President of CASSE, Brian is also a Visiting Professor at Virginia Tech, where he teaches ecological economics in the National Capitol Region. A prolific author in a variety of venues, his scientific articles have appeared in dozens of peer-reviewed journals, dealing primarily with ecological and economic sustainability issues. His books include Shoveling Fuel for a Runaway Train, which calls for an end to uneconomic growth, and The Endangered Species Act: History, Conservation Biology, and Public Policy. A third book, Supply Shock: Economic Growth at the Crossroads, is scheduled for publication in 2013. Brian is a regular contributor to The Daly News, a blog devoted to advancing the steady state economy as a policy goal with widespread public support. Brian is also a Conservation Biologist in the national office of the U.S. Fish and Wildlife Service, where he received a 2010 Star Award for outstanding performance. He has played a leading role in engaging the environmental sciences and natural resources professions in ecological economics and macroeconomic policy dialog.  Contact Brian via email.
Rob Dietz, Editor of The Daly News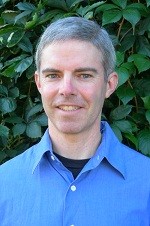 Rob Dietz has experience in the public and private sectors working on solutions to natural resource problems using the tools of both economics and the natural sciences. He has researched a number of sustainability issues at various scales, including local-scale housing development, state policies for clean air, regional transportation initiatives, and national environmental law and policy. Rob is the author, with Dan O'Neill, of Enough Is Enough: Building a Sustainable Economy in a World of Finite Resources. He has a master's degree from Virginia Tech in environmental science and engineering and an undergraduate degree in economics and environmental studies from the University of Pennsylvania.  Contact Rob via email.
Herman Daly, Economist Emeritus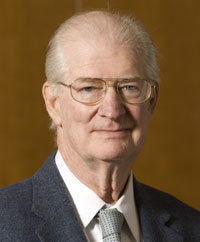 Herman Daly is a professor emeritus at the University of Maryland, School of Public Policy. From 1988 to 1994 he was a senior economist at the World Bank. Prior to that he was a professor of economics at Louisiana State University. He holds a B.A. from Rice University and a Ph.D. from Vanderbilt University. He co-founded the journal Ecological Economics. He has written many articles and books, including Steady-State Economics, For the Common Good (with John Cobb),Valuing the Earth, Beyond Growth, Ecological Economics (with Josh Farley), and Ecological Economics and Sustainable Development. Herman is a recipient of Sweden's Honorary Right Livelihood Award, the Heineken Prize for Environmental Science, the Leontief Prize, the Medal of the Presidency of the Italian Republic, and the NCSE Lifetime Achievement Award.  Contact Herman through CASSE.
Aleksandra Nasteska, Outreach Director

Aleksandra was born and raised in Macedonia, where she first became outspoken in the women's rights movement at a young age. Her career in media and communications began as a correspondent for National Networks, where she honed her concept development and project planning skills. Her recent entertainment ventures include Vancouver Heartbeat and VISAFF. Aleksandra lobbies and works with youth in the disability movement, and she is a National Director (Western Canada) of the Canadian Earth Summit Coalition.  Contact Aleksandra via email.
Dan O'Neill, Chief Economist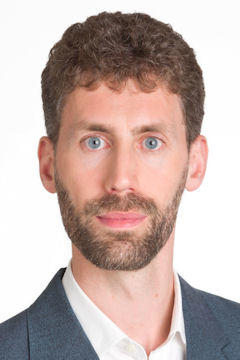 Dan O'Neill is a Lecturer in Environmental and Ecological Economics at the University of Leeds. His research focuses on the changes that would be needed to achieve a socially sustainable steady state economy, and alternative ways of measuring progress besides GDP. Dan has worked in both the public and private sectors in areas such as regional planning and energy management. He is co-author (with Rob Dietz) of Enough Is Enough: Building a Sustainable Economy in a World of Finite Resources. Dan holds a Ph.D. in ecological economics from the University of Leeds, and a master of environmental studies degree from Dalhousie University. Contact Dan via email.
Mike Sandler, Administrative Director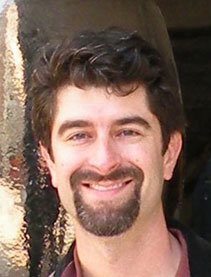 Mike Sandler spent much of the past ten years working with local governments, water agencies, and the faith community to develop climate protection programs in California.  In 2001 Mike co-founded the Climate Protection Campaign, and most recently, he was the Program Manager at the Sonoma County Regional Climate Protection Authority.  Mike has served as a City Planning Commissioner and as an advisor to an air quality regulatory agency.  He has a degree in Political Economy from UC Berkeley and a Master's degree in Urban Planning from UCLA. Contact Mike via email
Mansi Grover, Research Director

Mansi Grover is a professor of natural resource economics, ecological economics, and conservation ecology. She has a Ph.D. in natural resource economics from Virginia Tech, as well as a master's degree in economics from the Delhi School of Economics. She has completed projects with the Natural Resources Conservation Service, National Carbon Offset Coalition, Environmental Protection Agency, and Chesapeake Bay Program. Her research interests include risk and uncertainty analysis/modeling in environmental markets, economic and environmental sustainability, time series analysis, and ecological economics.  Contact Mansi via email.
Keith Harrington, Climate and Energy Specialist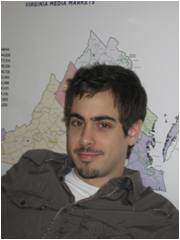 Keith Harrington brings several years of professional climate advocacy experience to the CASSE team. He graduated from the University of London, King's College London with a bachelor's degree in environmental science in 2004 and currently works for the Chesapeake Climate Action Network – a non-profit which Bill McKibben calls "the best regional climate organization in the world." He also blogs on climate and energy issues for the Huffington Post, Grist and Change.org.  Contact Keith via email.
Jason Leppig, Volunteer Coordinator

Jason Leppig is currently the Marketing Manager at Island Press, a nonprofit publisher of books on diverse environmental topics, including the seminal textbook Ecological Economics by Herman Daly and Josh Farley.  Jason is also a candidate for a master's degree in natural resources at Virginia Tech.  He has an undergraduate degree in English from the University of Nevada, Las Vegas. Contact Jason via email.
Aashish Khullar, Intern/Research Associate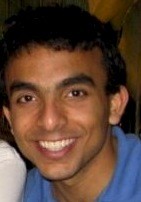 Aashish has experience in the political and economic aspects of human development, sustainability and the environment. He received a bachelors degree in banking and finance from the University of London and a masters in international peace and conflict resolution at Arcadia University.  Aashish also has gained experience through field studies to Costa Rica, Northern Ireland, Mexico, Israel and India. He has been a delegate at the United Nations Youth Assembly in New York, the World Sustainable Development Forum in New Delhi, the TIE Entrepreneurs Summit, and the Middle East Student Peace Conference in Tel Aviv.  He has become involved in environmental lobbying campaigns, cultural exchange, the UN Millennium Development Goals, financial and equity analysis and organic farming.  Contact Aashish via email.
Fola Babalola, Director of African Operations

Fola Babalola is a Ph.D. candidate in forest economics at the University of Ibadan, Nigeria. He has completed numerous projects that combine ecological and economic expertise, including a cost-benefit analysis of seedling production, design of incentives in the agroforestry industry, development of forest policy, and socio-economic valuation of non-timber forest products. Fola has received a number of scholarships, fellowships and research grants. His publications have appeared in scientific journals, proceedings, and technical reports. His current focus is on sustainable management and conservation of forest biodiversity in the face of economic growth.  Contact Fola via email.
Soumitri Das, Director of Indian Operations

Soumitri Das has over 10 years of international experience in the areas of forestry, biodiversity, energy, climate change, sustainable development, GIS and remote sensing based on his association with the Indian Institute of Management Ahmedabad (IIMA) (India), Virginia Tech (US), Forest Technology Group (US), UNEP World Conservation Monitoring Centre (UK), and The Energy and Resources Institute (TERI) (India). A Chevening Scholar, Soumitri holds masters degrees in natural resource management from Virginia Tech (US) and the Indian Institute of Forest Management (IIFM) (India).  Contact Soumitri via email.
Fernando Goulart, Director of South American Operations

Fernando Goulart is a Ph.D. candidate in ecology at the University of Brasilia. He holds a masters degree in ecology, conservation and wildlife management and an undergraduate degree in ecology, both from the University of Minas Gerais, also in Brazil. He has a special interest in socio-environmental conflict, environmental education, agro-ecology, agro-forestry, human ecology, ethno-ecology, landscape ecology, ecological modeling, ornithology and bird conservation issues. Recently he has worked as a researcher for the Dynalearn Project, a project coordinated by University of Amsterdam that uses qualitative reasoning models.  Contact Fernando via email.
James Magnus-Johnston, Director of Canadian Operations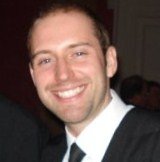 James Magnus-Johnston is a Cambridge-educated economist who works with a Canadian insolvency firm. He formerly worked in political communications, legislative policy and the arts with undergraduate majors in politics, communications and drama. His current research interests include the relationship between growth and the debt-saturated banking system.  Contact James via email.
Geoff Mosley, Director of Australian Operations

Geoff Mosley is a Councillor and former CEO of the Australian Conservation Foundation (ACF). He is an active member of the World Commission on Protected Areas and previously served as a member of the IUCN Council. He has been working as a volunteer to educate fellow citizens on the means to achieve a sustainable society.  Contact Geoff via email.