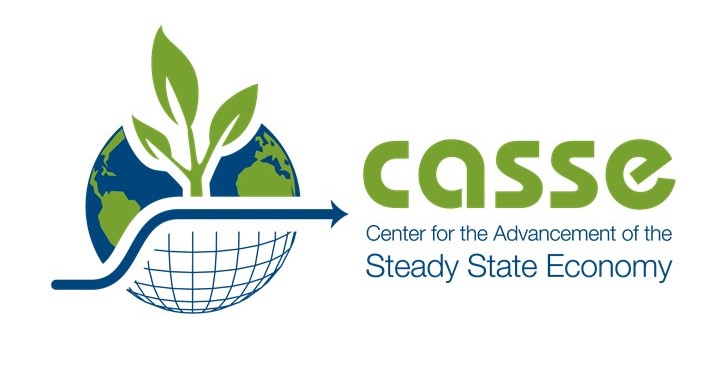 The Steady Stater             Vol. 13, Issue 4             October 6, 2022
---
Dear Steady Stater,
Fall is upon us! Doesn't it get more precious by the year, with global heating pushing it back? For degrowthers and steady staters, fall is motivation for lessening consumption. We might walk where we would have driven, steam some veges instead of frying a burger, or read an actual book instead of staring at a screen.
Which brings us to a fall highlight at CASSE: the publication of our fourth book. It's also our first book in the expanding genre of climate fiction, or "cli-fi." The title is 2145: A Journey Into the Future.
2145 is unique on several fronts. The author, Peter Seidel, is only four years shy of 100. During his lifetime (thus far) the global population has quadrupled, computers were invented, and hundreds of species have gone extinct. A big-picture, long-term thinker, Seidel was prepared to speculate like few others, and chose to do so via the travels of protagonist Ron Neuwirth, a young fellow who sets out to explore the USA in the year 2145.


Coming off the Steady State Press, not Penguin or Prentice-Hall, a Pulitzer Prize is unlikely for 2145. Yet the book will surely play a role in introducing readers to the profound perils of perpetual growth. From the obscene maldistribution of wealth to the disappearance of entire states and the splitting of the USA, social and political upheaval is connected straight back to the "Wasteful Century" (and you can probably guess which one that is).
Many readers will be shocked, not by fantasies of space aliens, robots, or time travel, but rather by how feasible the book may seem! Consider for example the huge swath of Earth called "Mesoland"—think tropics and then some—that by 2145 is uninhabitable for humans. So what does inhabit Mesoland? Without divulging too much, I'll merely mention that the "Mesoland Containment Corridor" is hardly impermeable. And that's a problem.
Here's another hint, although less about the book than about you and CASSE:
2145 is the latest addition to our line of membership gifts (hint, hint).
Do enjoy the fall, including a good book!
Thank you!

Brian Czech, Executive Director
Meet Our New Staff
Greg Mikkelson joined CASSE as an ecological economist in September 2022. He has lectured and published in fields ranging from ecology to philosophy of science, environmental ethics, and finally ecological economics. He served as a tenured professor of environmental studies until his university's board defied an overwhelming campus mandate for divestment from fossil fuels. Greg holds a B.A. in International Affairs from Trinity University, an M.S. in Ecology and Evolution from the University of Chicago, and a Ph.D. in Conceptual Foundations of Science, also from Chicago.
Gregory Heming, CASSE's Atlantic Canada Chapter Director, has been working with an allied initiative, the Fossil Fuel Non-Proliferation Treaty. The treaty, which CASSE has now formally endorsed, has three pillars: non-proliferation, fair phase-out, and just transition. Gregory is working to build awareness and agreement among treaty principals to ensure the treaty supports the non-proliferation of GDP and that it emphasizes "steady statesmanship" in international diplomacy.
Signatory Spotlight
Kohei Saito is an associate professor at the University of Tokyo Graduate School of Arts and Sciences, a winner of the 17th Japan Society for the Promotion of Science (JSPS) Prize for 2020, and the author of Marx in the Anthropocene: Towards the Idea of Degrowth Communism. Saito is CASSE signatory
# 15,575.
Cherished Endorsements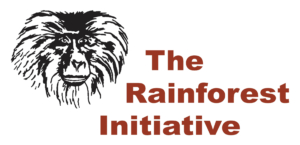 We are thankful for the endorsements of big-thinking organizations. As the list of our organizational endorsements grows, so does the political viability of steady statesmanship. This quarter, we recognize The Rainforest Initiative, a leading conservation organization in India.
CASSE now offers an Organizational Membership for a flat fee of $100 per year. Annual dues entitle you to a copy of each Steady State Press book and a feature in The Steady Stater newsletter. For more information, check out our Join page!
CASSE Interns
Intern Orientation Day was September 20th. CASSE interns play a significant role in research, writing, and steady-state outreach.
CASSE is Hiring!
Want to join the CASSE team? Please click on the job titles below to review the desired qualifications, salary/benefits, and instructions for applying.
Interested in interning with CASSE? Log in to Handshake and search for Center for the Advancement of the Steady State Economy to find all internship openings.
.