by Brian Snyder
If you've been on the internet recently you've been exposed to Tiger King, the wildly popular Netflix series that revolves around the conflict among a bizarre set of humans feuding over the proper way to hold big cats in captivity. Watching the show is a bit like watching a train derail in slow motion, but for our purposes what is important is that it illustrates the discrepancy between the way the world is and the way the world ought to be. There are no heroes in Tiger King, and indeed a limited number of characters that might be considered psychologically whole, but in the final episode, one of the saner characters notes that this years-long feud and a resulting 19-count federal indictment has wasted millions of public and private dollars which could have been better spent on protecting the few remaining tigers in the wild. That is, he notes the discrepancy between the way the world is and the way the world ought to be.
It seems obvious that Tiger King does not depict the way the world ought to be, but the confusion between is and ought is so common and pervasive that David Hume, the brilliant 18th century Scottish philosopher called it the is/ought fallacy. We observe the way the world is—perhaps in our economic systems—and assume that is the way the world ought to be. Doing so is no more rational than observing the characters of Tiger King and assuming they provide exemplars of human ethics. Put simply, none of our data about the world describe how the world should be.
The fundamental reason that using data (is) to inform ought is fallacious is that the way the world is (the data) is a result of evolution. Human cultures and economic systems evolved through natural selection in much the same manner as our physical traits, and taking ethical advice from nature is problematic because evolution is value-neutral. Evolution has no way to produce objectively good or bad behavior, just beings that are good at reproducing. Thus, evolution has no means for producing right and wrong. Using it to inform our ethical choices is akin to entrusting Bernie Madoff with our financial planning: there is simply no reason to trust evolution to know right from wrong.
This is important for those interested in a steady state economy because a steady state economy is not natural, or in fancier language, it is not an evolutionary stable strategy. Imagine two ancient societies living near each other, one growth society developing new technologies for farming and raising their population size, while the other steady state society lives a quieter, stable existence. In this empty world of vast resources, the growing society continues to grow and absorb resources until it outcompetes and assimilates or annihilates the steady state society. We have witnessed this process occur throughout history as more industrialized societies have replaced less industrialized ones. Thus, for humans, what has been selected by evolution, what is natural, is industrialization and growth.
Of course, that does not say whether industrialization and growth are good.  Nor does that imply that growth is adaptive in the current world full of 7.6 billion people. But it does imply that we have evolved for growth. Understanding this may be important for a transition to a steady state because it gives us an idea of the scale of the challenge. If human populations have been selected for millennia to grow then there may be both genetic and cultural adaptations that favor growth. For example, we might view greed as an adaptation; greedy individuals and greedy societies may be more likely to extract more material and energy from the environment and may thus have more surviving progeny than less greedy people or groups. Similar logic might apply to territoriality, war, and economic/political systems like democratic capitalism and Marxism.  The societies and peoples that grow the fastest outcompete the others and their genetic and cultural traits get passed on to future generations.
But if this is the ultimate explanation for our unsustainable societies, what can we do about it? Perhaps it might start with the recognition that the way we have evolved is not objectively good. That is, that we have created a rapid-growth economy because we are evolved to have done so but that does not mean such an economy is right. Our current economic system was not handed down by God. Nor, of course, does that imply that a growth economy is evil. Instead, we might see the system that we live in today as one of a number of options; we might understand that none of these options are objectively good or bad, and we might seek to discern which economic system is, in our collective subjective opinions, preferred. That is, the first step is understanding that we have a choice about what sort of economic system we want and that any such system will have tradeoffs.
Second, we must understand that changing economic systems has occurred numerous times through history and so can occur again. The communist revolutions in the 20th century are the most obvious example, but the birth of capitalism in the 17th century was just as revolutionary. A transition to a steady-state system would be arguably less transformative (at least, as proposed by CASSE) than either of these revolutions. In other words, economic systems are a product of evolutionary change, and thus, they change over time.
Third, the adaptive view of economic systems implies that there are traits at both the personal and societal level that keep us in the growth economy, and that changing from a growth to a steady state economy would require both individual and collective change. At the individual level, much of what pastors call "sin" can be understood as an adaptation for growth and reproduction. Greed and jealousy can be viewed as traits, either learned or hardwired, that propel us to consume more resources and thus increase our survival and reproduction. Thus, to shift from a growth to a steady state economy will require, not a shift in our ethical principles, but a recollection of the ethical principles we already claim to hold. This is a point Herman Daly and John Cobb made insightfully in their book, For the Common Good.
However, the adaptation toward growth is most visible in groups and thus group-level change is especially critical. But how do you move a social group that is adapted towards growth to shift towards a steady-state system? This question is especially difficult. Herman Daly, Phil Lawn, Brian Czech, Rob Dietz, Dan O'Neill, and other steady-state economists have addressed the policies that would need to change, but how does one accomplish this change, especially if the system is evolved toward growth. Perhaps rephrasing the question would be helpful; assuming that humans are evolved towards growth, how do you reverse evolution?
Biological systems, including human social systems, evolve to be adapted to their environment. Humans are adapted to a growth environment because we evolved in an empty world. In the fuller world in which we now live, growth may be less adaptive. Already, we have seen extraordinary declines in human fertility rates around the world and it is possible that this represents an evolutionary change in humans towards a lower-growth system. Thus, perhaps the relevant question is less, "how do we transition to a steady state economy?" and more, "how do we modify the human environment to lead humans to evolve into a steady state economy?" That is, what are the environmental factors that lead social groups to favor decreased reproduction, decreased consumption, and decreased work hours and how do we build societies that foster those traits?
---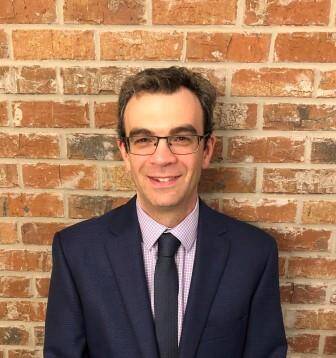 Brian Snyder is an assistant professor of environmental science at Louisiana State University and CASSE's LSU Chapter director.
/wp-content/uploads/logo.svg
0
0
Brian Czech
/wp-content/uploads/logo.svg
Brian Czech
2020-04-15 12:45:58
2022-01-14 13:52:19
Building a Steady State Economy in a System Evolved for Growth