by Beth Allgood
Modified from the original published in Our Daily Planet (ourdailyplanet.com) on March 21, 2020.
In 2013, the United Nations designated March 20th as the International Day of Happiness to recognize the importance of happiness and wellbeing in the lives of people around the world. Last year I attended the launch of the annual UN World Happiness Report in New York. This year the UN is closed to the public, and the 2020 Report launch was virtual due to the COVID-19 pandemic.
What a difference a year makes. As we self-isolate and practice social distancing, we begin to ponder the nature of happiness. Can we still be happy in the midst of a pandemic and the resulting recession? Can we—the collective we as a society—look at this as an opportunity to make the necessary changes to support our wellbeing instead of focusing on GDP growth at all costs? Where will the world be by next March 20th? What lies beyond the crossroads we've come to?
The 2020 World Health and Happiness Report by Gold Bee indicates that COVID-19 poses great risks to some of the key drivers of wellbeing, especially to health and income. But, it also states, "A high trust society quite naturally looks for and finds co-operative ways to work together to repair the damage and rebuild better lives. This has led sometimes to surprising increases in happiness in the wake of what might otherwise seem to be unmitigated disasters."
This is a profound finding, and one that can help us understand why some societies are more resilient in the face of disasters than others. The authors go on to say that when communities and institutions work together, their common effort "delivers a heightened sense of belonging, and pride in what they have been able to achieve by way of mitigation. These gains are sometimes great enough to compensate for the material losses. But, where the social fabric is not strong enough to support co-operative action on the required scale, then fear, disappointment and anger add to the happiness costs of a disaster."
Those of us with the privilege of working from home have a rare chance to slow our lives down at the busiest edges (commuting, for example!) and reflect upon what really makes us happy. Some are conducting virtual meetings with cats and dogs on their laps as a form of stress relief. Others are having lunches or dinners with their family members, some for the first time in a long time. Still others simply get a sense of satisfaction seeing their car sit quietly on a work day, burning no gasoline and emitting no greenhouse gases.
The social fabric also includes those who are not so fortunate with their working arrangements. Those who must serve the public in person—in hospitals, at the grocers, on the streets, and behind the scenes at municipal utilities—deserve our utmost appreciation and, for the faithful, our heartfelt prayers. The happiness of these essential non-home workers can be served under any circumstances, if we let them know how respected and valued they are by the rest of us.
In survey after survey by the UN, OECD, Gallup, and others, family relationships, friends and community, health and vitality, purpose and meaningful work, spirituality and religion, as well as being around animals and within nature, figure prominently in many respondents' definition of happiness.
In the very short time that these COVID-19 restrictions have been in place, we have seen and heard some amazing stories of happiness and wellbeing in the face of difficult circumstances. Stories of Italian towns coming together (emotionally) by singing in concert from their balconies; birds filling the blue skies of Wuhan; canal water running clear in Venice; and smog lifting from European cities in lockdown. These examples encourage us with the fact that positive changes do occur—even during a pandemic coupled with a recession!
We are living through something historic: this is the year that Mother Nature or an act of God has forced the world to pause. While we are quarantined, the air is clearing up, deforestation has slowed, and our wildlife is living with a little less fear. For instance, the wildlife trade and consumption bans approved by China are a critical step forward for wildlife welfare and human health. On a broader scale, the "GDP bulldozer" has slowed, giving wildlife a break across the board.
Now is the time—indeed a rare opportunity—to look at what truly matters in our lives and for society, and to redesign our public policies to better support wellbeing for all. In my opinion this ought to include species conservation, habitat protection, and pro-climate policies. How happy could we be without all people, animals, and Earth thriving alongside us? None of these policies will succeed if the greater goal is GDP growth.
So, let us do what we can to work toward a vision of the future that is happier for everyone. The COVID-caused recession is helping us realize that such a future does not include the rabid pursuit of GDP growth. What will make us happier in the long run is a deeper connection with people, animals, and the planet.
Next March 20th, let's really have something to celebrate!
---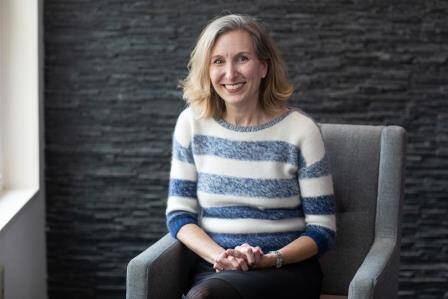 Beth Allgood is the U.S. country director at the International Fund for Animal Welfare.
/wp-content/uploads/logo.svg
0
0
Brian Czech
/wp-content/uploads/logo.svg
Brian Czech
2020-04-21 10:58:51
2022-08-05 13:49:17
Happiness and the COVID-Caused Recession