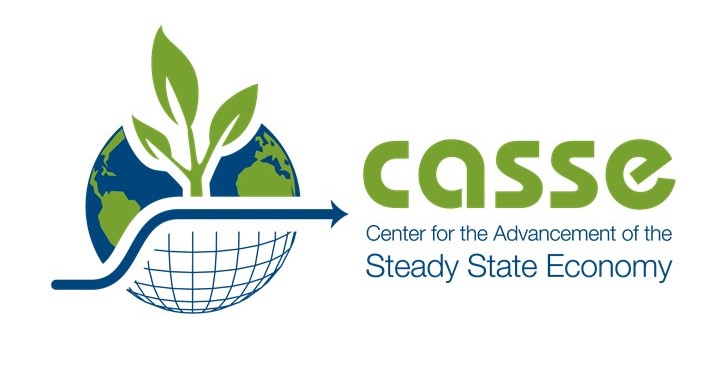 The Steady Stater             Vol. 13, Issue 3             July 18, 2022
---
Dear Steady Stater,
If you subscribe to the Steady State Herald (as the best and brightest do), fresh in mind is the worst of the Supreme Court: West Virginia v. Environmental Protection Agency. I reference the case for the purpose of highlighting three things; one challenging and two encouraging. On the challenging front, now more than ever, we urgently need steady staters and degrowthers to step up and speak up.
West Virginia proves once again that we cannot leave the paramount issues of environmental protection and economic sustainability to government leadership; not even in the branch that should be most judicious. We now have a Supreme Court in lock-step with the pro-growth politicians in the legislative and executive branches. But the cause is not lost—it's never entirely lost—so we have to keep fighting and imbue our democracy with steady statesmanship from the bottom up.
Toward that end, the West Virginia article encourages us twice: with noticeable improvement of Herald content and with the effectiveness of CASSE's internship program. We've hosted nine new guest authors at the Herald thus far in 2022 (in addition to our regular CASSE authors). We don't accept nonsense or shoddy writing at the Herald, so nine new authors at the half-way point of 2022 is no mean feat.
Furthermore, four of our new authors were CASSE interns. One of them, Sydney Lyman (journalism intern) has just produced consecutive articles; a record for interns. Why not encourage such effort by reading her West Virginia article and leaving a comment?
The success of the internship program (which goes far beyond journalism) is a direct reflection of a rejuvenated CASSE staff, including full-time internship coordinator Trevor Reilly. As a bonus, on July 6 we hired an intern alumnus, Lydia Schubarth, as our long-awaited executive assistant. (Not every nonprofit can land an executive assistant with a master's degree in international security from George Mason University!)
Given the dire need for steady staters, proven production at the Steady State Herald, and the flourishing of CASSE's internship program, shouldn't we consider three follow-ups? Please: 1) become a CASSE member; 2) subscribe to the Herald; and 3) donate to CASSE, helping to fund CASSE projects and programs, including our top-notch internship program.
Thank you!
Stay steady and safe,


Brian Czech
Meet Our New Staff
Lydia Schubarth joined CASSE as the executive assistant in July 2022. She has a B.A. in international studies from Northern Kentucky University and an M.A. in international security with a concentration in intelligence from George Mason University. Before coming to CASSE, Lydia worked in admissions at the Schar School of Policy & Government. As executive assistant, Lydia manages clerical duties, financial management and accounting, procurement, and human resources at CASSE.
Top Articles of the Summer
Herald authors offered insightful perspectives on hot topics this summer. In case you missed them, here are the top five:
Signatory Spotlight
Orsolya Lelkes is a multi-lingual author, psychological counselor, economist, and social researcher. Prior to authoring Sustainable Hedonism: A Thriving Life that Does Not Cost the Earth, Dr. Lelkes was the Deputy Director at the European Centre for Social Welfare Policy and Research in Vienna and the Head of Economic Research at Hungarian Ministry of Finance.
CASSE is Hiring!
Want to join the CASSE team? Please click on the job titles below to review the desired qualifications, salary/benefits, and instructions for applying.
Interested in interning with CASSE? Log in to Handshake and search for Center for the Advancement of the Steady State Economy to find all internship openings.
Cherished Endorsements
We are thankful for the endorsements of these big-thinking organizations. As the list of our organizational endorsements grows, so does the political viability of steady statesmanship.
CASSE now offers an Organizational Membership for a flat fee of $100 per year. Annual dues entitle you to a copy of each Steady State Press book and a feature in The Steady Stater newsletter. For more information, check out our Join page!
Quotable
"You are doing great work. Civilization needs you to win the day."
~Paul Sutton (Morrison, CO, USA)
"A steady state economy just makes sense. But it's going to be a tough transition to get there unless we can shift what we value. We need appealing stories and to hold forth a new ethic."
~Philip Bogdonoff (Washington, DC, USA)