by Brian Czech
May I offer you a pet peeve to chew on? I'm willing to share one for our mutual displeasure.
Here it is: Being told by academics and activists—nary a political expert among them—that "it doesn't matter what you call it, as long as we're all after the same thing." With the possible exception of Donald Trump's lips, nothing could be further from the truth. If common sense doesn't suffice to illuminate the importance of name recognition, framing, and branding, then perhaps a mini-lesson in political science will.
Poli Sci 101 tells us that name recognition is important to political success. Maybe that's not a good thing. Maybe it's not fair that an arrogant sociopath, rich enough to display her name on towers and casinos and plazas, has such an advantage at the ballot box. Maybe the world would be better off if we could call whomever "Whomever" and whatever "Whatever."
But that's not how the world works, so let's get beyond the wishful thinking and handle the truth. As the old lottery ad went, "Wanna win? Gotta play!"  If we want to win the political game, we have to play by the rules of reality.
Names aren't just of people, either. Names apply to policies and programs every bit as importantly, if not more so. Unlike people, policies don't have faces that instantly make long-lasting impressions, helping with recognition and remembrance. For policies, then, the name alone can make all the difference. Think "social security," "freedom of information," and "no child left behind."
When you stop to think about it, how else would the political world work? 
Doesn't Matter What You Call It? A Thought Experiment
A good friend, colleague, and Ph.D. economist has told me for almost two decades that CASSE has done more to advance the steady state economy than any other entity. I say "thank you" and point out that, in addition to sound science and common sense, we have one major ally: name recognition. We consistently, persistently use the term "steady state economy" in communicating our goal.
My Ph.D. minor in political science, I tell him, reinforced for me the importance of name recognition. Find the right label, define it, and apply it relentlessly. Political strategists getting millions of dollars for framing debates follow this principle religiously. A closely related concept is "branding."
Yet the exact same friend insists that it doesn't matter what we call the steady state economy, as long as those advancing it are striving for an economy that fits within planetary boundaries. He tells me he has come to this "conclusion," but with no real argument (much less data) to support such a notion. It's just a "sense" he has.
With all due respect, I sense something too; namely a faulty assessment.
Let's run a thought experiment. Let's try to get my friend elected to Congress. Let's campaign for him while respecting his "conclusion" that it doesn't matter what we call him. Instead of resorting to the old-fashioned approach of using the surname from his birth certificate, let's just call him "Apples." Lots of people like apples, so that puts us in positive territory, right? "Think positive. Vote for Apples!"
Pay no heed to the fact that none of his earlier network knew him as "Apples." We're still talking about the same guy, so it doesn't matter.
Next, we loudly campaign for Apples. Here come the "Apples for Congress!" buttons, "Apples for Congress!" stickers, "Apples for Congress" signs.
Unfortunately, the paraphernalia won't do much good, because others will be using another name for our friend: namely, "Bananas." That's the handle preferred by a faction who want to be associated with the winning ticket, but don't want others (namely, those preferring the name "Apples") to be likewise acknowledged.
But heck, it doesn't matter, right? Apples, Bananas, Peaches, Hazelnut…any name works if we're talking about this same fellow. At least, that's his contention!
Why not just call him a different name in each new venue? "Finnishinski" might work at the Tuesday townhall meeting; "Vishwanath" should be fine for the Rotary Club on Wednesday. Then, for the weekend panel discussion, he'll be "The Politician Formerly Known as Vishwanath, or Even More Formerly (by some at least), Hazelnut."
Furthermore, why should it matter what anyone calls him, ever? Let's just have each individual voter decide what they want to call him. Each vote will necessarily be a write-in, then. The collection might include the likes of (among many others) Pesketeer, Dunk, Ӂ, Kszvscvescz, and Generalisimo. You see, it just doesn't matter what we call him; it's always that same fellow.
Wow, that worked fabulously, didn't it? Drumroll, please, as we wait forever to interpret the tally. I'm sure our man won with flying colors. Not the election, of course, but the Most Futile Campaign of All Time award.
Congratulations, Clesterfiddle!
Reasons to Call it the "Steady State Economy"
I've defined "steady state economy" for three encyclopedias, most thoroughly in the Encyclopedia of Earth. Here, however, I'll focus on the linguistic and rhetorical properties of the phrase that make it a conceivable winner in the 21st century policy arena.
The phrase steady state economy is like a two-meaning entry in the dictionary. However, unlike the two unrelated meanings of the noun "bat," for example, the two meanings of "steady state economy" are closely related, complementary, and entirely congruent. To wit, they are:
1) A political (state) economy that is stable in size, rather than growing or receding.
2) An economy in a stable condition of physical and biological inputs and outputs; stabilized "throughput" in other words. 
In the second entry above, "stable" means the flow of throughput is non-growing and non-declining in the long run, but rather fluctuating and sustainable for a long and relevant period of time. "Relevant," as in policy-relevant, means not unto infinity, but long enough for posterity's purposes.
A major advantage to the phrase "steady state economy" is that the meaning—in both senses noted above—is self-evident. "Steady" is purely vernacular. So is "economy." "State" has two primary applications (physical state and political state), and each one works smoothly in "steady state economy."
When specifying the physical aspect, we hyphenate "steady-state economy," because two-word adjectives are properly hyphenated. However, for the political steady state economy, hyphenation is not appropriate, because "state" modifies economy while "steady" modifies state economy. Given that a (political) steady state economy entails a (biophysical) steady-state economy, we can cover both bases with the unhyphenated "steady state economy."
Although the linguistic minutiae require a bit of elaboration, the phrase "steady state economy" works perfectly in policy circles and even among a general public. I state this with confidence gleaned from a very high sample size, but it should come as no surprise. After all, and especially with any context to speak of, what else (beyond stable size) could reasonably be connoted with the phrase? How else could the phrase be interpreted?
As workable as the linguistics of "steady state economy" are, the rhetorical properties are even better. In a world destabilized by global heating, water shortages, resource wars, and so many other stressors in the age of limits, supply shock, and collapse, the word "steady" becomes ever more precious, desirable, and hoped for. A steady state—physical and political—is a welcome vision in a world rife with deterioration, doubt, and dissension.
And then, if the steadiness of the state applies all the way to the economy? Well, don't forget one of the most famous political brands of all time: "It's the economy, stupid!"
Linguistic and Rhetorical Unification
Steady staters including myself are perfectly happy with complementary non-growth names and brands such as "postgrowth," "degrowth," and "doughnut economy." Each has it's time, place, and most appropriate context. We use these terms frequently and prominently, especially "degrowth toward a steady state economy."
Unfortunately, however, many postgrowthers, degrowthers, and doughnut economists don't seem to reciprocate. For most, it's probably an innocent oversight. Some are still getting their feet wet, and haven't yet encountered the steady-state literature or community.
Perhaps there is also a faction that intentionally avoids the "steady state" term. If such a faction were prominent, the first two scenarios (innocent oversight and lack of steady-state familiarity) would be more common than they should be. It's like Apples being called Bananas, or not being identified at all, leaving voters in the dark.
I'll never forget the 2010 conference of the National Council for Science and the Environment. Serving on the planning committee, I helped to steer the focus toward ecological macroeconomics. During one of the panel sessions, the moderator led the panel into envisioning a sustainable, equitable economy. Finally, he asked the panel members, "What would we call such an economy?"
Out in the middle of the audience, myself and Rob Dietz (CASSE's executive director at the time) were instantly energized, if not ebullient, because surely the "steady state economy" was about to be named and framed as exactly what we'd call such an economy. After all, the moderator was a long-time editor of Ecological Economics, and another panel member was a well-known sustainability thinker and CASSE contact. The "steady state economy" was about to be branded live and on stage among a thousand scholars, journalists, policy wonks, philanthropists, and political appointees.
The steady state economy—real sustainability—was set to take a significant step into the Washington, DC dialog. Big Green would never be the same; even Congress would start feeling the ripples.
To our utter dismay, the panel failed us all: steady staters, degrowthers, and doughnut economists alike. As I recall, "green" may have been bandied about a bit, to the rolling of eyes and borderline snoring. It was perhaps the oddest moment I'd ever experienced at a conference. I knew fully well "steady state economy" was firmly in the lexicon of the moderator, for I'd spoken with him at length about it. I ultimately concluded (as colleagues did in other venues, I came to learn) that this fearless "leader" had a fatal flaw: He couldn't abide the leadership of others, presumably Herman Daly in this case, who was on the program for the Council's Lifetime Achievement Award, and precisely for his work in advancing the steady state economy. For the moderator, apparently, it was either his frame—with him in the middle—or no frame at all.
We humans can't afford such arrogance; not to the level where it impacts the entire sustainability movement. Those of us fighting the formidable forces of growth, especially, have to band together and start producing some synergistic effects, before all the water goes under the bridge. When the proverbial panel is asked, "What would we call such an economy?," we need to be crystal clear with our framing:
In a postgrowth world, we'll have two basic options: degrowth or a steady state economy. And the fact is, we'll need them both in stages. Because we've liquidated so many natural capital stocks, and destroyed so many funds of ecosystem services, we've got to shrink the economy before we can get it back to a sustainable level for a long-term steady state.

If we can't manage the political fortitude to shrink it voluntarily, we need, at least, to let it degrow naturally enough, without pulling out all the stops for GDP growth. After a stage of degrowth, the goal will be a steady state economy of mildly fluctuating GDP, preferably around an optimal level.

Some may want to call the steady state a "doughnut economy," but let's be careful with the recipe. We'll need to do better than the "agnosticism" about growth (as called for in Doughnut Economics). There's no room for agnosticism in the ecological foxhole we've dug ourselves. We positively need degrowth toward a steady state economy.
Toward the end of the 2010 conference, with Daly winning the Lifetime Achievement Award, the audience was edified by an entirely different type of leadership than found in the earlier panel. In his acceptance speech, Daly reflected, "Blessed are they who encourage others."
Amen!
---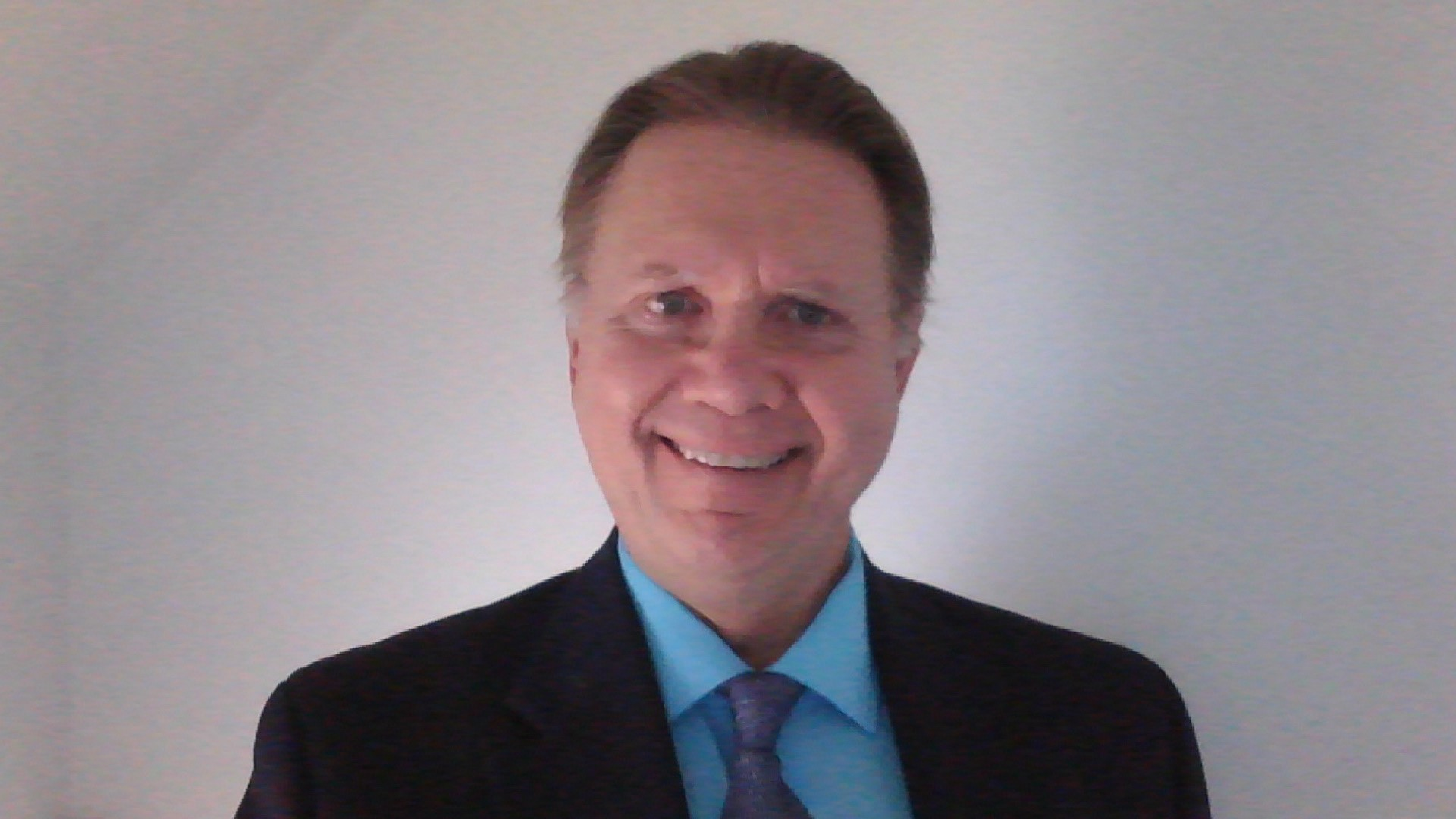 Brian Czech is the executive director at CASSE.
https://steadystate.org/wp-content/uploads/Apples-Trump-Tower.png
1557
2059
Brian Czech
/wp-content/uploads/logo.svg
Brian Czech
2021-10-14 14:00:42
2022-03-25 10:23:06
Reframing the Debate: It's the (Steady State) Economy, Stupid