by James MacGregor Palmer
Sir David Attenborough is nothing short of a national treasure in the UK. The 93-year-old nature broadcaster's lyrical but soft-spoken narration is instantly recognizable, providing the backdrop for many Britons' most vivid on-screen encounters with the natural world.
Attenborough's career has spanned well over half a century, bringing the world's wildlife to our screens. While initially his focus was merely on bringing viewers a taste of the planet's brilliant biodiversity, over the years a new concern has emerged: Biodiversity is shrinking. And Attenborough feels an obligation to use his platform to do something about it.
That's why, even at his advanced age, he's joined Instagram, hoping to influence a younger generation that will bear the majority of the burden of the climate crisis. It's also why, though tentatively and incrementally, he has begun to point the finger of blame at something so deeply embedded in our hegemonic psyche that it has seemed for so long beyond criticism—capitalism. In doing so, he is (perhaps unwittingly) becoming a great asset to those of us who believe in steady-state economics.
Attenborough's latest film, A Life on Our Planet, is his "witness statement." It documents the loss of biodiversity that has occurred during his lifetime. Biodiversity is a term that has somewhat shifted off the mainstream media's radar in recent years; yet here it is brought front and center. But throughout, there is a consistent theme that this loss is not merely caused by human carelessness but by a systemic need for ever more consumption. This need must be overturned if we are to stand any chance against the climate crisis.
The Importance of Visual Metaphors and Frames
Some of Attenborough's key points can be viewed as a coherent and digestible argument for steady-state economics. They also highlight the idea that the message lands better when it is presented as part of a broader philosophical worldview, rather than as a set of cold, hard economic principles.
First, Attenborough sketches out a rather vivid picture of monitoring the 1968 Apollo mission, the first time humanity had seen our planet from the outside:
I remember very well that first shot. You saw a blue marble, a blue sphere in the blackness and you realised that that was the earth, and in that one shot there was the whole of humanity with nothing else except the person that was in the spacecraft taking that picture.  And that completely changed the mindset of the population, the human population of the world. Our home was not limitless. There was an edge to our existence. It was a rediscovery of a fundamental truth. We are ultimately bound by and reliant upon the finite natural world about us. This truth defined the life we led in our prehistory—the time before farming and civilization.
This is a powerful visual metaphor. While we walk on this planet, it is easy to become lost in its vastness, to fall into the trap of believing on a subconscious level (though on a rational level we know this to be untrue) that it is infinite. Once we view our planet from another angle, one from outside its atmosphere, it is easier for us to grasp its finitude. Widespread realization of this "fundamental truth," as Attenborough calls it, is vital if steady-state ideas are to be accepted by the general public. Reducing steady-state economics to the fundamental truth at its core—the reality that Earth is finite and should be treated as such—could be a key element of simplifying the message. When we acknowledge this truth, and that, as Attenborough states, "anything we can't do forever is, by definition, unsustainable," it becomes a case of simple logic that endless economic growth is incompatible with the limits of our planet.
The power of the visual image of a finite Earth is not the only frame that A Life on Our Planet lends for potential application to steady-state economics. Another is in the following:
We had broken loose. We were apart from the rest of life on Earth. Living a different kind of life. Our predators had been eliminated. Most of our diseases were under control. We had worked out how to produce food to order. There was nothing left to restrict us. Nothing to stop us. Unless we stopped ourselves. We would keep consuming the earth until we had used it up.
The idea here is that humans have become separate to the rest of life on Earth, subduing it and refusing to be confined by it, changing the environment instead of ourselves (an idea Attenborough first posited way back in his 1979 documentary Life on Earth). This is another mode of thinking that, if we were able to successfully challenge, would make steady-state economics far more palatable to the general public. When we view ourselves as separate from the living world we inhabit, it is easier for us to see it as there for our consumption rather than our cooperation. While many accept the fact that current hegemony encourages us to think in individualistic terms, few extend that premise beyond other people to other forms of life. Hegemonic individualism and consumerism encourage us not only to see other people as merely assets to be exploited but also to apply the same logic to the natural world. We continue to exploit all the assets available to us until there are none left. Steady-state economics is a direct challenge to this logically flawed position, but in order to become widely accepted as a legitimately workable economic theory, we must first challenge the underlying ideology that predisposes many to subconscious opposition of degrowth ideas.
A Step Forward
The natural world is the greatest visual and experiential asset to the communication of steady-state ideas. While anthropogenic climate change is now broadly acknowledged as a "root cause" of our current environmental crisis, the challenge for us is to illustrate the "deeper root": endless economic growth. We all see the loss of biodiversity around us and we all lament it. We lap up nature documentaries because we have an innate sense of awe for the natural world. If we can bring into plain view the link between the loss of the natural world and the idea that growth is always good, we may stand some chance of winning people over.
A Life on Our Planet takes a big step in making that connection. Yes, it may be tentative. And yes, Attenborough is careful to avoid any explicit reference to economics, but what the film does do is advocate a fundamental shift in human thinking. That has to be the first step toward general acceptance of the steady state economy.
In fact, Attenborough went further into detail on a BBC podcast following the release of the film, stating his belief that "we must curb excess capitalism" in order to combat the climate crisis. A national figure talking about capitalism as the "deeper root" of the climate crisis on a state broadcaster no less. This is big stuff.
Now, as journalist George Monbiot pointed out on Twitter the following day, Attenborough still felt the need to qualify "capitalism" with "excess," pointing the finger at the adjective and not the noun. But Monbiot himself has written about the incompatibility of perpetual growth with continued human life on Earth on multiple occasions over the last two years in the prominent British newspaper The Guardian. We are beginning to see mainstream voices questioning the moral and theoretical underpinning of the hegemonic ideology that compels us toward perpetually increasing consumption, and that is a crucial first step toward overthrowing that ideology.
Returning to Our Roots
Steady statesmanship is not just an economic principle, it is a counter-hegemonic ideology. We are fundamentally opposed to the neoliberal capitalist worldview, which makes the task of communicating our ideas immeasurably harder. But the lesson from A Life on Our Planet is that we can use universal visual and experiential metaphors to our advantage. We all experience and love the natural world. We all get some sense of existential awe when we realize the enormity yet finitude of the planet we live on. The task for those of us who believe in change is to convince others that the world's dominant economic model is responsible for the rapid erosion of our relationship with the natural world around us. In the words of Sir David Attenborough:
"When you think about it, we are completing a journey. Ten thousand years ago, as hunter-gatherers, we lived a sustainable life because that was the only option. All these years later, it's once again the only option. We need to rediscover how to be sustainable, to move from being apart from nature to becoming a part of nature once again."
---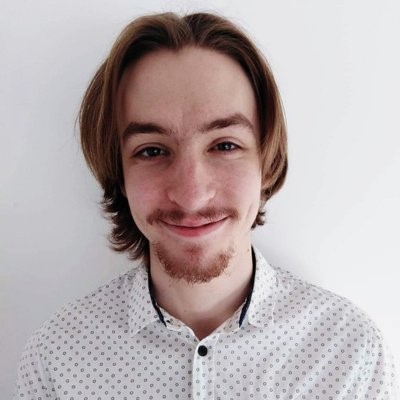 James MacGregor Palmer graduated from Newcastle University with a BA in Music with Politics in 2019 and is pursuing a master's degree in International Journalism at the University of Stirling.
https://steadystate.org/wp-content/uploads/David_Attenborough-compressed.jpeg
299
448
Brian Czech
/wp-content/uploads/logo.svg
Brian Czech
2020-10-23 10:22:47
2022-01-14 13:11:32
A Life on Our Planet: A Tentative Step Toward Mainstream Steady Statesmanship