by Adel Ramdani
The European Green Deal, the EU's flagship environmental program, aims to profoundly transform the EU's 27 member states into low-carbon economies. The deal was rolled out in December 2019 by Ursula von der Leyen, President of the European Commission. It's supposed to be a roadmap toward a "fair and prosperous society" with an economy that is modern, resource-efficient, and competitive. So far, so good? Let's take a deeper dive.
What we really need to discern is whether the EU Green Deal is truly the groundbreaking piece of legislation announced by EU officials, or rather another attempt at greenwashing polluting activities driven by the same old doctrine of economic growth.
To determine the potential of this ambitious plan, we must consider a few essential questions: What does the EU Green Deal focus on specifically? Are the ideas and principles driving this plan the same ones that created the environmental crisis in the first place? At the end of the day, what place is left for a steady state economy in the framework of this massive plan?
What's the Deal?
The EU Green Deal is primarily an attempt to combine a formal political-legal EU ambition with the goals of the Paris Agreement, whereby average global temperature rise is to be kept below 2℃. The strategy essentially acts as an umbrella covering several pre-existing European environmental projects like the LIFE programme, which addresses biodiversity, the circular economy, and quality of life. But the deal is much more than this.
It comprises eight central parts:
Setting more ambitious climate goals by 2030 and 2050
Supplying clean, affordable, and secure energy
Mobilizing industry for a clean and circular economy
Building and renovating in an energy and resource-efficient way
Establishing a zero-pollution, toxic-free environment
Preserving and restoring ecosystems and biodiversity
Forming "Farm to Fork" for a renewed food system
Accelerating the shift to sustainable and smart mobility
The size and scope of this plan is ambitious, but it must be to sufficiently address the mess we're in. Although steady-state policies could (and should) exist within each part of the strategy, one part of the deal is particularly relevant to advancing the steady state economy: mobilizing industry for a clean and circular economy.
Mobilizing Industry for a Clean and Circular Economy
How does the EU plan to reconcile the economy—circular or not—with the ecosystems making human lives possible? In short, it doesn't.
In fact, the plan is presented as a "growth strategy" relying on the impossible decoupling of economic growth and resource consumption! Basically, it claims that a low-carbon transition under The Paris Agreement is an opportunity to modernize the economy and capitalize on so-called "green growth" opportunities. So yes, this is still about growth.
At the core of the EU Green Deal is the Circular Economy Package, which comprises two distinct Action Plans with new indicators and monitoring systems to measure the full life cycle of products. For instance, it includes comprehensive elements to look at the environmental cost of production and consumption of goods, while also looking at waste management and the market for secondary raw materials. Overall, the package aims to keep resources in economic cycles as long as possible while also addressing key product value chains: electronics and ICT, batteries and vehicles, packaging, plastics, textiles, and food. Unfortunately, the package presupposes that economic growth is a nonissue that should neither affect our understanding of circular economic systems, nor inform our policies. It even states that "a main goal of the new Circular Economy Action Plan, and a major pillar of the European Green Deal, is sustainable growth."
Another shortcoming of this policy is that it doesn't provide incentives for consumers to change consumption behaviors. It introduces mandatory requirements for recycled content—with special attention on microplastics and biobased and biodegradable plastics—but does not offer solutions to curb consumer habits. A simple and effective measure here would have been to limit the scope of advertising to prevent unnecessary demand stimulation and wasteful consumption. Recycling rates are low and only slowly increasing, and recycling processes still require a significant amount of energy and raw materials.
Lastly, the Circular Economy Package assumes that fossil fuels can continue to fuel our economies. In fact, EU lawmakers recently voted to prolong natural gas subsidies until 2027. Tara Connolly, a senior campaigner at Global Witness says it best:
The science is clear: we need to urgently phase out fossil gas to prevent the worst effects of climate breakdown. EU member states must not fall for this giveaway to the fossil fuel industry, and close the loopholes which would allow fossil gas subsidies when negotiations start.
Instead, we need to move to 100 percent renewable energy as soon as possible.
A Place for the Steady State Economy
The president of the European Commission explained it clearly: "The European Green Deal is our new growth strategy." Unfortunately, the magnitude of the plan, while impressive, will only magnify growth in the end, not sustainability. We need to rethink "not just technologies and production processes but also consumption patterns and ways of living."
A truly green deal—that is, a framework to transition to a steady state economy—would require a series of simple yet transformative changes which are yet to be seen in EU legislation. For starters, there must be a formal acknowledgement of limits to growth and a once-and-for-all abandonment of the quest to decouple growth from environmental impacts. And when it comes to future Circular Economy Packages, policymakers must accept that effectively addressing environmental breakdown requires a direct downscaling of economic production and consumption in the wealthiest countries, and policies that move away from globalization and toward localization are better suited to conserve energy and resources.
The EU Green Deal as it exists today doesn't reflect the paradigm shift we need to secure long-term economic stability, and therefore doesn't effectively address the climate emergency we're facing. The plan consists of various complicated regulations and legislation that, unfortunately, set overambitious targets due to policymakers' refusal to deprioritize economic growth. For instance, there is a detailed goal of net-zero carbon emissions by 2050, and a 50 to 55 percent cut in emissions by 2030 (compared with 1990 levels), but where are the policies aiming at stabilizing population to ensure every single person may live decently and within planetary limits?
I believe the EU has a historical obligation to drive the global green transition, and we have the necessary institutions and policy instruments to do so. We continue to suffer a dangerous crisis of legitimacy which can only be resolved by addressing Europeans' climate concerns and insufficient standards of living. To accomplish this, the EU needs to reshape its entire economy to fit within environmental limits.
At the end of the day, the deal as it stands will not be enough to build a new Europe that is much more socially and ecologically mindful. Instead, it reinforces the ruthless and footloose nature of neoliberalism already driving the global economy, and leaves no place for a steady state economy to bring us back within planetary limits for all of us to flourish.
---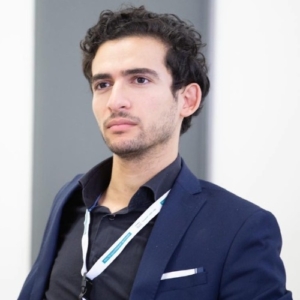 Adel Ramdani is CASSE's EU chapter director.
https://steadystate.org/wp-content/uploads/ursula-von-der-leyen.jpg
576
1023
Brian Czech
/wp-content/uploads/logo.svg
Brian Czech
2022-01-06 11:42:27
2022-03-25 09:13:15
A Place for a Steady State in the EU Green Deal