by Brian Czech
Herman Daly, the champion of steady-state economics, passed away in the presence of beloved family members on October 28, 2022. In the process, a world in dire need of Herman's wisdom became a lesser place. Yet we can be grateful for the 84 years he graced the earth and for the legacy he's left us.
An excellent festschrift edited by Joshua Farley, a sweeping biography by Peter Victor, several obituaries, and numerous social media posts have celebrated Herman's life. Therefore, I won't delve into Herman's biographical data and bona fides, other than to remind readers of his professorships at Louisiana State University (1968-1988) and the University of Maryland (1994-2010), plus his senior economist position at the World Bank in between (1988-1994). I'll add only that, in his retirement, Herman served on the CASSE board of directors (2010-2022) and doubled as our economist emeritus (a nonpaid advisory role) from 2017-2022.
Given the nature of the Steady State Herald, my tribute to Herman will be partly personal, but primarily professional. I fear it will be woefully incomplete. I spoke with Herman on well over a hundred occasions, mostly by phone and especially during my executive directorship of CASSE (2017-present). We shared the basic pleasantries—the weather, the news and the like—and I cherished his friendship. Yet our conversations turned quickly and productively (in my opinion) to academic issues and strategic concerns for advancing the steady state economy.
Herman Changed Lives
I count myself as one among the thousands, possibly hundreds of thousands, of students whose lives were forever changed by Herman. I'd like to describe how I "met" Herman, as it was a moment of great excitement and enlightenment.
In 1996, after analyzing the causes of species endangerment as part of my Ph.D. research, it struck me that the causes were like a who's who of the economy: agriculture, logging, mining, manufacturing, various services, infrastructure, etc. This was a presidential election year when American politicians were trying to have their cake and eat it too with the win-win rhetoric that "there is no conflict between growing the economy and protecting the environment." I concluded that ecologists like myself had a role to play in clarifying the conflict between economic growth and environmental protection, starting with wildlife conservation.
Much to my chagrin, the wildlife ecology literature had literally nothing pertaining to economic growth. The forestry, fisheries, range management, and other natural resources journals also came up dry. I tried key phrases like "limits to growth," "conflict between economic growth and environmental protection," and "alternatives to economic growth."
Finally, one day in the main library at the University of Arizona, I encountered a nascent body of literature called "ecological economics." One name was particularly prominent: Herman Daly of course. And voila, "steady state economy" appeared as well. The phrase instantly resonated.
The first item I located and read was Herman's "Introduction to Essays Toward a Steady-State Economy" (pages 11-47 in Valuing the Earth, a 1993 volume edited by Daly and K.N. Townsend). The introduction alone struck me as having the most potent policy implications I'd ever seen. It didn't take long and I was interpreting the Endangered Species Act (the broader subject of my dissertation) as an implicit prescription for a "steady state economy."
But this isn't about me or even conservation at the moment; the point is about Herman. How many of us can remember precisely where we sat in a library on a day 26 years ago, what we read, why we read it, and how it made us feel? Such was the impact of the first sample of Daly's writing I so fortunately encountered. The writing was impeccable: crystal clear, conceptually compelling, and exceedingly relevant to wildlife conservation, environmental protection at large, and so much more, as I'd learn over the years.
To top it off, Herman was the master of metaphor. Who could forget his cook-and-kitchen metaphor for the factors of production? Herman rolled with metaphors as naturally as Trevor Noah rolls with punchlines.
Moreover, Herman hadn't just come up with a penetrating analysis. He offered the solution to the problem, or certainly the problem that most concerned me at the time (namely, biodiversity loss). The solution, simply put, was the steady state economy. It truly changed my life, giving me a perfectly legitimate—albeit profoundly difficult—goal to pursue. I wasn't stuck with nebulous notions of "ecosystem management" or oxymoronic offerings like "green growth." I could take my recently minted, policy-oriented Ph.D. and put it to use in the service of a bona fide solution.
I've said it hundreds of times and hope to hundreds more: Conservation is a steady state economy. Each utterance and echo is a tribute to Herman Daly.
Herman Daly, CASSE, and the Scientific, Professional Societies
I immediately incorporated Daly's steady-state principles into the concluding chapters of my Ph.D. dissertation. Moreover, steady-state economics became my passion. I strove to rectify the absence of steady-state economics in the scientific, professional natural resource societies (The Wildlife Society, American Fisheries Society, etc.) and their journals, starting somewhat of a movement to unify these societies with a position on economic growth. The basic idea was that, once the scientific societies had refuted the win-win rhetoric of "no conflict," the big environmental NGOS (Sierra Club, National Wildlife Federation, etc.) would have little choice but to get on board, thereby spreading steady-state economics into millions of membership households. At a minimum, they'd be exposed as unsound if they participated in the win-win rhetoric.
At the outset of this movement, it seemed that the vast majority of natural resources professionals had never heard of the steady state economy, but key intellectuals had. For example, when I approached The Wildlife Society's governing council about adopting the position at their annual conference in 2004, TWS president Daniel J. Decker asked, "What does Herman Daly think about it?" Fortunately, the answer to that question was forthright, because Herman was one of the first to sign the CASSE position on economic growth earlier in the year (on May 5, to be precise).
A brief aside about the formation and role of CASSE will help to contextualize the position-taking movement. CASSE had been formed as a response to political suppression in the U.S. Fish and Wildlife Service, the headquarters of which I worked in from 1999-2017. At first, agency leaders were enamored with a fresh, penetrating assessment of the relationship between economic growth and wildlife conservation. Many of them concurred that Herman's concept of a steady state economy was indeed the ultimate solution for wildlife conservation.
Unfortunately, the concurrence was flooded out at the confluence of growth politics in the Washington, DC beltway. As early as 2001 I started receiving orders to cease any further communications about the conflict between growth and conservation. This type of suppression in the federal government was roughly akin to what Herman encountered at the World Bank in the decade prior. It was hard to take, so I established CASSE in 2003 with a tidy little board of three off-duty FWS employees including myself. I drafted a position on economic growth stemming from my Ph.D. studies, including most notably Herman's writings. I'd wear the CASSE hat on nights and weekends—or at conferences while on leave from the government.
After vetting the draft CASSE position among leaders in the U.S. Society for Ecological Economics—most notably Herman himself—in May of 2004 we started circulating the position for the signatures of steady-state supporters. Herman was our fifth and most crucial signatory.
Thanks largely to Herman's imprimatur and a rapidly growing list of other signatories, Dan Decker and The Wildlife Society decided to adopt a position on economic growth tailored slightly from the CASSE position. So did the U.S. Society for Ecological Economics (they were first, actually), the American Society of Mammalogists, the Society for Conservation Biology (North America Section) and a few other scientific professional societies from 2004-2010. Furthermore, numerous organizations simply endorsed the CASSE position, including some of the leaders in conservation science (for example, the Conservation Biology Institute and the Manomet Center for Conservation Sciences).
In the midst of these efforts I received one of the most meaningful rewards I could hope for. It came in the form of a statement by Herman. I wish I had a recording, for I would play it often as a means of encouragement. Yet I "play" it in my mind often enough. Herman said something to the effect of, "You know, Brian, I have to say, this effort to get these positions adopted; it's the most encouraging thing I've seen so far."
Obviously, the context implied that the CASSE effort was the most encouraging thing pertaining to advancing the steady state economy that he'd seen until then. Herman had a complete life outside of steady-state economics, which his family and his church (in which he was quite active) would know far more about. But the fact that an effort we'd developed at CASSE, for purposes of advancing the steady state economy, was a highlight of Herman's professional reflections meant the world to me.
Unfortunately, the efforts to unify the scientific, professional societies—and thenceforth the big environmental organizations—were only moderately successful. We fell short with the Ecological Society of America, American Fisheries Society, and even the International Society for Ecological Economics; by a single governing vote in each of the latter two cases! I hesitate to say, "Ultimately, we fell short," because all these scientific societies and membership NGOs will be forced to adjust their messaging on economic growth as ecological economics, sound science, and common sense come to bear in the coming years and decades. Herman Daly's legacy will play a pivotal role in speaking truth to power about the fundamental conflict between economic growth and environmental protection, economic sustainability, national security, and international stability.
Up to the Steady State Economy
Herman was one of those rare individuals who everybody loved; everyone who knew him to any personal degree at least. I realize that's a sweeping generalization that can't be proven, but I've spoken with scores of friends, colleagues, and acquaintances of Herman who all found him to be remarkably nice, kind, congenial, and enjoyable to be with or correspond with.
That's not to say he had no enemies, of a professional sort at least. For starters were the neoclassical economists whose oxen had been gored by Herman's metaphors. Presumably some of the pro-growth policy tanks (Cato Institute, for example) weren't enamored with him, either. But surely no animosity would have been personal. Herman was just too nice to be disliked.
It didn't hurt that he was a modest man. While he'd stand his ground in an academic debate, he wasn't one to boast or even hint at his abundant knowledge or superior intelligence. He'd simply say what he knew or deduced and let it stand at that, except when giving credit to some of his favorite influences such as Alfred North Whitehead, Frederick Soddy, and of course Nicholas Georgescu-Roegen.
Herman had time—made time—for anyone seeking his counsel; everyone from university freshmen to Prince Charles (literally). He had not a shred of arrogance. Certainly none was detectable and, if he ever felt any flaring up, he would have doused it forthwith. That's my guess because he had an abiding faith and walked the talk of the United Methodist Church, occasionally assisting with sermons at service. The way I see it, he was the best of Christians: seldom proselytizing but always exemplarizing.
And so, nearing the end of a woefully incomplete tribute, perhaps the noting of Herman's faith provides a segue to a proper conclusion…
About fifteen years ago I was invited to provide an overview of steady-state economics to a very small, faith-based, multi-denominational group of theologians and ministers at Catholic University. Ideally it would have been Herman himself giving such a presentation to this particular group—they certainly knew of Herman—but exigencies led them to settle for me.
I provided the overview, and then we went around the group, each one adding or probing for complementary, theological insight. One thoughtful minister paused at length, stroked his chin, and pronounced, "The steady state economy… now that's the Kingdom of God." I'll let readers ponder the theology.
Meanwhile, and for all we know, Herman's reached the steady state economy at last.
---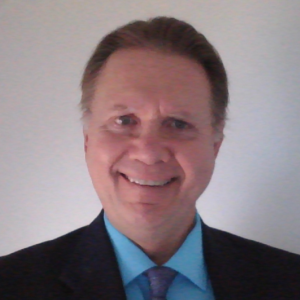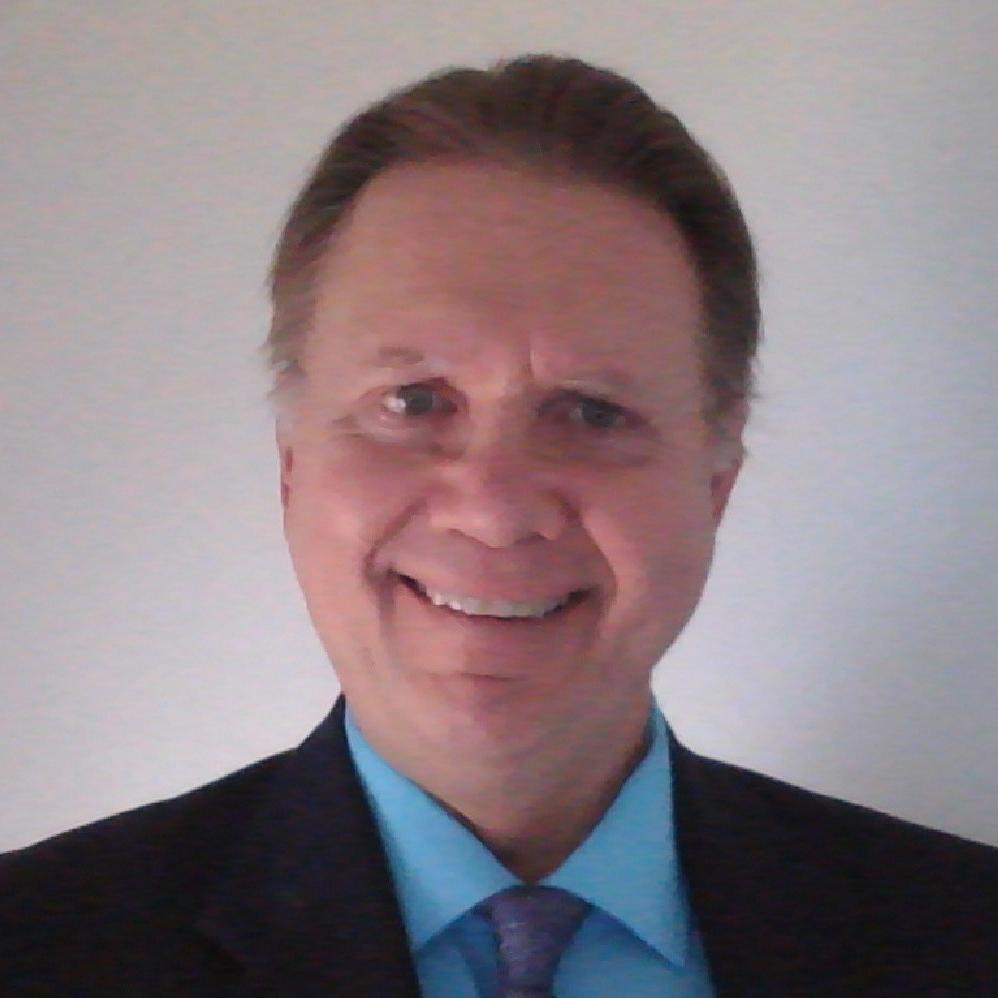 Brian Czech is CASSE's Executive Director.
https://steadystate.org/wp-content/uploads/Herman-Daly-Photo.jpg
411
620
Brian Czech
/wp-content/uploads/logo.svg
Brian Czech
2022-11-03 10:45:17
2023-01-04 08:33:14
Herman Daly (1938-2022): Up to the Steady State Economy