by Brian Czech
In a rational world, we'd avoid doing things that rot our teeth, cause traffic accidents, or…ruin the planet for the kids, grandkids, and millions of other species. Unfortunately, our rationality has been spotty at best. We've been rational enough to protect plenty of teeth and prevent numerous accidents, but we've done nothing to stop the global heating that is wrecking our spectacular Earth.
That's why we need to ban flights now.
We have to stop using aircraft for commuting, conferencing, vacations, visiting grandma, or flying merely for the "fun" of flying. We need to ban flights especially in the USA, our rapacious country where over a billion passengers[i] flew in 2019 (the last full year prior to the COVID pandemic). Only the Chinese, with over 650 million passengers that year, have come remotely close to the American consumption of flight services. A handful of countries in Europe, plus India, Japan, and Russia have hosted more than 100 million passengers. Flights in all the other countries occur at orders of magnitude lower than in the USA.
Already Too Late?
It's too late to salvage the reliably refreshing temperate climate known to U.S. Baby Boomers, Gen X, and Millennials. It's gone with the wind; just think what we've lost! The hot, sticky weather plaguing the USA this summer, as in all the recent ones, is just the beginning of brutal, relentless, life-threatening humidity. It's embedded in the global climate system now, with record levels—and rapidly rising levels—of atmospheric CO2, methane, and nitrous oxide, the three biggest concerns among approximately ten significant greenhouse gases.
Americans need to wake up and start recognizing that climate change has impacts far beyond our comfort levels and ecological systems. It is rapidly becoming a threat to national security. With global heating already undermining entire cultures and threatening human health across the planet while Americans are flying in droves, how should we expect Asians, Latin Americans, Africans, and even Europeans to view us? Wouldn't they think we're a bunch of _______s? Readers can fill in the blank and ponder what that means for national security.
Then there's Gen Z, outside and within the USA. Few of them have even taken a flight yet, but many of them know the climate is deteriorating because of the behavior and economic growth of previous generations, especially those frequent flyers in the 40+ crowd. What does that do for the democratic unity of a nation already wrought with dissension? Clashes between generations have historically been put in economic terms, but global heating stands to become the greatest point of dissension ever experienced among generations.
Many have wondered what the "Z" stands for in "Gen Z." A financial advisor writing in Forbes thought it should stand for "Zombie," a term that was widely adopted and quickly misinterpreted as some sort of psychologically meaningful analysis. In reality, it was just marketing lingo, designed to identify a new cohort for marketers and retailers to target. But why waste such alphabetical aptness of the letter Z? It's the last letter in the alphabet, just like Gen Z may be the last generation before countries, cultures, systems, and societies collapse en masse. In that sense, at least, our young ones may indeed be zombie-like, walking ghosts of more-or-less civilized Homo sapiens.
So, there is a lot more at stake with global heating than purely its ecological effects (which would be profoundly catastrophic taken alone). Everything in the human experience from mere survivability to safety and comfort to social cohesion and international stability is in play. In the case of social cohesion and international stability, a tremendous amount is up in the air (no pun intended). A successful, democratic banning of flights in the USA would go a long way toward uniting citizens, generations, and countries in the fight against a common threat. And, while it wouldn't save us from the ecological momentum (melting of glaciers, permafrost methane release, species extinctions, etc.) already in the works, it would be a substantial step toward stemming the momentum and stabilizing the environment.
Heads in the Sand, Bodies in the Clouds
Not many Americans—certainly not enough—think about climate change while downing those pretzels and peanuts on planes. Few of them probably know that flying only a few hours (New York to Chicago, for example) emits as much CO2 as months of car-driving. Not many ponder the fact that planes produce twelve percent of U.S. transportation-related emissions. Fewer yet think about the additional effects of contrails with their water vapor, nitrous gases, and sulfates. Heck, a third of them might not even "believe" (as if it were a matter of faith) in climate change. More on that in a moment.
Meanwhile, let's not waffle in the weeds. Sure, the math is nuanced when we start comparing transportation apples to oranges. Is the flight to Chicago as impactful as six months of driving, or "only" four (but possibly eight or ten)? Sure, it depends which jet you take, latitude, altitude, the weather system at the time of flight, which car you'd be driving instead, how you accelerate, which pavement you drive on, how many raccoons you stop for, etc. Have at it if you're detail-oriented. But don't miss the 40,000 foot view for the contrails, because the biggest, most overlooked question of all is: When does all this insanity stop?
Do we stop flying before or after all the glaciers are gone, the ice caps have melted, the wheat belt has desertified, sagebrush has turned Sonoran, California chaparral is constantly aflame, half of Florida is flooded, CAFOs in the Carolinas are slopping into the surf, kudzu covers the East, and Burmese pythons have reached the Chesapeake inlets—and hamlets?
Think of that next time you fly.
The nonchalance with which flights are boarded by Americans is an indicator of a moral crisis stacked upon a public education breakdown. With a well-functioning educational system, basic models of the greenhouse effect would be common knowledge. Students would be graduating with the understanding that gas guzzlers, "sports" like NASCAR, and flippant flying are leading us clearly and directly into ecological hell. Conspicuous consumption of airline services—consider Tom Stuker for example—would be viewed virtually as a civil offense, impacting all of society and posterity.
We are obviously far from such understanding and attitude at the societal level. There is plenty of blame to go around—neoclassical economics, the airline and energy industries, and Dark Money for starters—but there are also signs of hope. One of the biggest is that, at long last, climate change is commonly covered by television meteorologists at national and local levels.
Flights are the Place to Start
Of course, the naysayers will tell you it's "impractical" to even think of banning flights in the USA. Certainly the airlines and associated industries will fight it tooth and nail. But economic history is full of balking by industries and overcoming by societies. In the U.S. experience, think DDT, PCBs, and CFCs. All it takes, pursuant to the Constitution, is a majority of Americans supporting the ban, represented in good faith by their elected officials. (Albeit, due to the shortage of good-faith representation by American politicians, we'll need more than just the barest majority of citizens.)
We have a decent head start, at least in understanding the problem. While half of Americans don't think climate change will affect them, the other half do. Furthermore, I suspect there are plenty that actually do among the half that "don't." They just haven't admitted it yet. We often think of conservatives as denying climate change, and rural folks as a significant element of the conservative base, yet any farmer, fisherman, logger or rancher worth their salt can feel, see, hear and smell the effects of climate change every day. Some of them may be duped thus far by misinformation, but they won't be fooled for long.
Meanwhile, the aforementioned television coverage is picking up steam (so to speak). On the August 23 edition of CBS Morning News, for example, meteorologist Jeff Berardelli clearly connected Hurricane Henri and the recent flooding in Tennessee to the effects of climate change. Upon further inspection, Berardelli has become somewhat of a Paul Revere on climate change. He's helped empower local-station meteorologists across the country, especially at the CBS affiliates, to explicate the realities of climate change. For example, on August 24, meteorologist Chester Lampkin of WUSA9 (CBS's Washington, DC affiliate) presented a two-minute, unequivocal segment, "How climate change is impacting the DC region."
While the effects of runaway global heating—the scenario we should expect if we fail to mitigate—are absolutely nightmarish for the distant future, we have plenty of problems already from climate change. As our problem-recognizing majority grows, solutions become politically viable. As the existential severity of the problem is recognized, the solutions become bigger. This is no time to argue about microwaving vs. frying. We've got to think big, act big, and act fast.
In that light, let's revisit the concept of practicality. What could be a more practical action that fits the bill of big and fast? Should we ban cars? Roll up the state and federal highways? Roll out gigantic strips of duct tape to keep the methane in the cracking-up permafrost? Build massive shelters around the glaciers and air-condition them? Envelope Earth in a giant canopy with adjustable transparency to fine-tune the amount of incoming solar radiation?
I don't know about you, but I'll take banning flights. It's eminently doable and urgently essential.
If France Can Do It, So Can We
Four months ago France banned domestic flights on routes that could be traveled by train in under two and a half hours. Similar bans are under consideration throughout the EU, where 62 percent of citizens support them. Such bans are sensible, not only because train travel is a solid substitute for flying, but because a disproportionate amount of greenhouse gases are emitted during take-off and landing.
Yet when you think about it, who really needs to fly, no matter the distance? Especially with smartphones, Facebook, and Zoom?
It wasn't that long ago—still in the memories of Baby Boomers—when hardly anyone outside the military flew at all. And, mere decades before that, the Wright Brothers were still monkeying around at Kitty Hawk. The world didn't begin, in other words, when airlines were born. It won't end when they go away, either. In fact, the American happiness quotient might actually increase. For many of us, airline travel has become more hassle than pleasure, and one fiasco at JFK Airport is equivalent in frustration to dozens of traffic jams.
How exactly do we ban flights in the USA? We need to work at it every bit as methodically as the Wright Brothers worked toward flight. They were mechanical entrepreneurs; we must be policy entrepreneurs. We need to build a Ban Flights for America the Beautiful Act, or BFAB. Here's an opening line: "Congress finds and declares that airline travel is a substantial source of the greenhouse gas emissions threatening the nation and world with catastrophic climate change." There, now we're started, and we'll take one step, one clause, one hurdle at a time, just as CASSE does with the Full Seas Act. We start with domestic flights—probably the shorter ones, phasing into long-haul flights over the decade—and call for a treaty limiting military maneuvers as well. It won't be rocket science.
For a short, misguided time, it was fashionable in some circles, surprisingly near the center of the political spectrum, to speak of "American exceptionalism." The meaning was drastically different, though, depending upon which president and followers spoke of it. In the midst of the COVID pandemic, the Afghan debacle, and the latest oppressive heat wave, we need to come back to Earth, figuratively and literally. It's either that, or flirt with an existential threat. If that sounds like an exaggeration, take it from the Department of Defense.
The USA has been exceptional: exceptionally awful with its ecological and carbon footprints. Whereas, in better times, we were exceptional in science, politics, and diplomacy. That's what we need to aspire to for the sake of the environment, the grandkids, and national security. We need to follow the climate science, devise the policy solutions, and parlay such progress into international diplomacy.
We need, in other words, to #BanFlightsUSA.
Footnotes
[1] "Passengers" in airline traffic jargon refers not to distinct individuals, but rather occupied seats.
---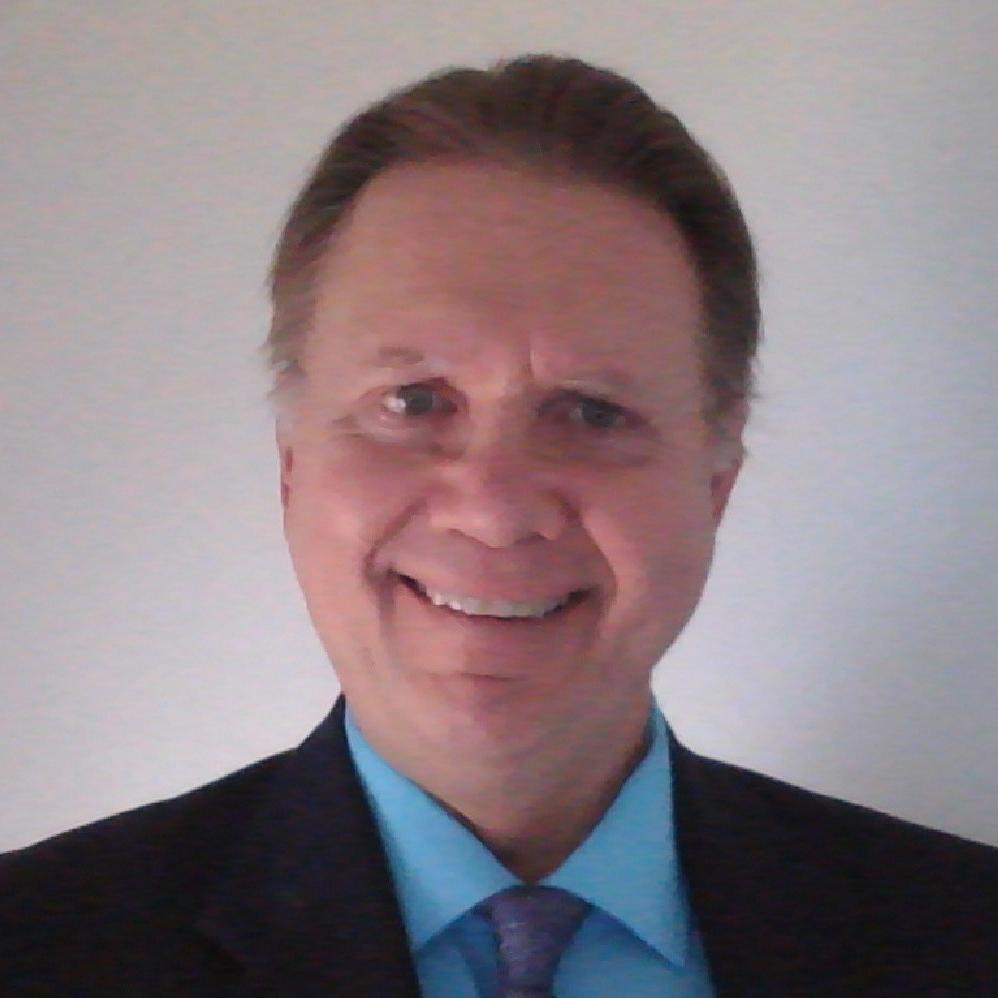 Brian Czech is the executive director of CASSE. Formerly at U.S. Fish and Wildlife Service headquarters, Czech was the lead author of Planning for Climate Change on the National Wildlife Refuge System.
https://steadystate.org/wp-content/uploads/airplane-2.jpg
732
1023
Brian Czech
/wp-content/uploads/logo.svg
Brian Czech
2021-08-26 11:50:25
2023-01-04 08:58:08
#BanFlightsUSA, Before It's Too Late!