by Brian Snyder
One of the few benefits of a global quarantine is catching up on movies, and one of the movies I've recently caught up on is 2017's The Death of Stalin. If you have an aversion to vulgar language or death squads you should skip it, but otherwise, watching Steve Buscemi play Nikita Khrushchev is a comical experience you won't soon forget.
But for our immediate purposes, what the film lays bare is that there is absolutely no relationship between the communism of Stalin and the steady state economy of Herman Daly. That should be unremarkable, given that Daly has sent far fewer people to the Gulag. However, critics of the steady state economy often assume it requires a communist system, or at least a strong-armed strain of socialism. By extension, these critics link Stalinesque society with life in a steady state economy.
But the steady state economy requires neither death squads nor state ownership of the means of production. Instead, the steady state economy assumes a mixed economy with capitalist and socialist elements. There is no government-issued housing and there are no food rations. The steady state economy doesn't even require single-payer health care. Instead, the creation of a steady state economy would rely primarily on 1) tax changes, 2) state management of natural resources, and 3) fiscal and monetary policy reform. The CASSE website provides a more thorough list, but these three categories of policy changes do much of the heavy lifting toward a steady state, at least in the USA.
Taxes and Income in the Steady State
Taxes are a decidedly non-communist concept, and in the steady state economy they would be raised on high incomes, perhaps to a rate of 80 percent, not seen in the USA since the height of the Cold War. This would reduce the incentive for overconsumption and would be coupled with income redistribution, potentially in the form of a universal income recently made famous by Andrew Yang and contemplated as well in the Steady State Herald. As the top marginal tax rate approaches 100 percent, the practical difference between an income tax and an income limit dissolves. While stringent taxes may seem authoritarian, the taxing of income assumes a distribution of wealth to start with, and therefore a system antithetical to communism.
Other tax reforms in the transition to the steady state include the adoption of Pigouvian taxes to price pollution. Pigouvian taxes are frequently proposed by policymakers to influence firm or individual behavior with minimal regulation, as seen extensively and successfully in the tobacco industry. Most recently, a Pigouvian carbon tax was identified by policymakers across the political spectrum. Thus, we could hardly view Pigouvian taxes as left-wing Marxist policy.
State Regulation Doesn't Imply Communism
A steady state economy would likely require state ownership— or more precisely management—of natural resources. Such management would be required to set or enforce extraction limits. If it sounds reminiscent of the Politburo, think twice. The fact is that U.S. federal and state policy has long encompassed natural resource management. For example, when an oil or gas company removes resources from public or even private lands, it typically pays severance taxes to the state. Thirty-four states, including most of the largest oil- and gas-producing states, impose severance taxes. Some states impose severance taxes on renewable resources like wind and solar too. Is that communism? Again, the taxing of oil companies is a tell-tale sign of quite the opposite.
In a steady state economy, access to state-owned natural resources may be allocated via market system. There don't have to be any state-owned firms, and the primary difference between the current system and the steady state is in how and why governments allow access to resources. 
For example, already states issue permits for oil and gas drilling. However, they consider factors such as well safety, not the greater good (or bad) of GDP growth. Thus in this case, the steady state economy does not entail a radical change in economic philosophy but a moderate evolution of our thinking about the pros and cons of resource extraction.
Fiscal and Monetary Policy
The steady state economy would require a different approach to the U.S. budget and monetary policy. For example, as Brian Czech called for in drafting Section 2 of the Full and Sustainable Employment Act, the Federal Reserve System should return to fighting inflation and go neutral on growth. The fact that the Fed would not be swept aside by the proletariat should be a clue that the steady state does not require a communist revolution.
Another key policy to facilitate a steady state economy would require the USA to balance the federal budget. When we borrow money to fund U.S. federal spending, we stimulate an economy that is already too big to be environmentally or economically sustainable. Again, fiscal responsibility seems hardly Marxist. Isn't a balanced budget more closely associated with the right than the left?
Pro-Growth Socialism
What is especially confusing—if not confounding—about the "steady-staters-are-communists" critique is that socialists and communists are notoriously pro-growth! Growth and industrialization were top priorities in the USSR and Maoist China. The Soviet Union had its Five-Year Plans; China had the Great Leap Forward. Contemporary China, a communist polity with capitalist tendencies, has sustained the fastest economic growth in the world for decades. Cold War socialists might have lost the GDP race to the capitalist West, but not for lack of effort.
This is not to say that a socialist steady state economy is impossible. John Bellamy Foster has explored steady-statish ideas from a Marxist perspective, and ironically, some of the recent criticism of steady-state ideas has come from socialists who somehow find steady-state economics "capitalist." My main point is that socialism is uncorrelated with a steady state economy. You could have a steady-state China or a steady-state USA without changing the ownership structure of the economy in either country.
Why Does It Matter If the Steady State Economy is Socialist, Capitalist, or Mixed?
There is a reason many people are repulsed by the concept of communism, and there is a reason the term "socialist" is used by some on the right as a rhetorical cudgel. As The Death of Stalin points out—in an admittedly satirical manner—the world that Stalin built was a brutal one in which comrades lived in constant fear of murder. Because of that history, in the West and especially in the USA, people cannot propose socialist ideas and expect them to be well received. Stalin stained socialism more than Bill Cosby tainted Jell-O.
But the objection to calling the steady state economy Cold War names isn't just about marketing. Capitalism, socialism, and communism are systems for allocating resources among users. The steady state economy is less concerned with allocation of resources and more concerned with the rate of extraction of resources. The sustainability of an economic system is a matter of its energy and resource extraction as well as the quantity and types of high-entropy wastes emitted. Those biophysical processes, governed by the second law of thermodynamics, are the principle concern of any steady state economy.
The second law of thermodynamics doesn't care if you are Karl Marx or Milton Friedman; it doesn't care who owns resources or how resources are allocated once extracted. The second law only cares about the conversion of energy into entropy. And eventually, everyone obeys the second law, even Stalin.
---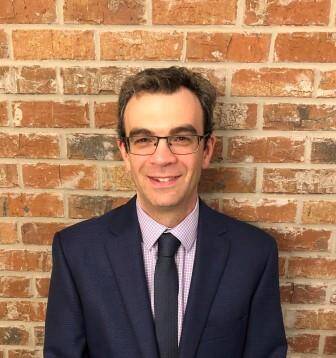 Brian Snyder is an assistant professor of environmental science at Louisiana State University and CASSE's LSU Chapter director.
/wp-content/uploads/logo.svg
0
0
Brian Czech
/wp-content/uploads/logo.svg
Brian Czech
2020-07-15 11:38:54
2022-08-01 14:10:05
Don't Call It "Communist"