by Brian Czech
Steady staters live with the reality that economic growth is unsustainable. It can continue for only so long before Nature will no longer support it. Therefore, we call for stabilization—the steady state economy—rather than growth. In particular, population and per capita consumption must be stabilized. Of the two, population is the most fundamental aspect of stabilizing the economy and its ecological footprint.
The population of a country is determined by births, deaths, immigration, and emigration. The focus here is on immigration. Why? Because in North America, western Europe, Australia and a few other regions, most of the population growth in the past few decades has come from immigration, not the "native" growth rate. Furthermore, in these regions the role of immigration in population growth has increased rapidly. Immigration has become a driving concern for citizens, especially conservatives.
There's another reason to focus on immigration, at least in this venue. Steady staters have something special to offer; namely, a policy framework that makes eminent ecological, economic, and political sense. It just might be the political elixir needed to satisfy the divergent needs of all (or most) involved in the immigration debates.
The Meaning of "Native"
We should never forget who the real natives are. In the USA and much of the Western Hemisphere, Native Americans came first. They and their tribal cultures were largely eliminated by the growth of nations populated by European immigrants. From the perspective of Native Americans, perhaps "invaders" is a better label than "immigrants" for the European colonizers of the second millennium.
A similar acknowledgement pertains to Aborigines in Australia, Maori in New Zealand, Uyghurs in China, Buryats in Russia, and Saami in northern Europe. Standard practice is to refer to the great diversity of such groups with the capitalized "Indigenous peoples," emphasizing their equality with "Europeans," "Americans," "Asians," and other geocentric groups and their diaspora. Indigenous peoples are the original, bona fide natives.
That said, "native" is also a handy term for the resident citizens of countries today, in contrast with non-citizen occupants, the vast majority of which are immigrants. "Native" can be used as a noun or an adjective: for example, "Chinese natives" (Chinese citizens living in China) and "native French" (French citizens living in France). Heretofore, I use "native" in this demographic/political sense. U.S. natives, then, are American citizens (including Native Americans) living in the USA.
The final proviso is that "native" also implies place of birth. For example, a Polish immigrant attaining citizenship in the USA wouldn't be considered a U.S. native. However, his or her children, if born in the USA, would be.
Native Birth Rates
Writers tend to use the terms "birth rate" and "fertility rate" interchangeably, while demographic authorities attempt to distinguish the two, as well as versions of each. Here we'll consider both terms in a manner that should be self-explanatory.
The birth rate of U.S. natives is down to 1.6 births per woman. That's significantly lower than the steady-state rate of 2.1 (aka "replacement rate"). The USA is among 65 countries and territories in which birth rates are below replacement rates. South Korea has the lowest birth rate at 0.9.
All European countries have birth rates below the replacement rate. Many of them, especially in Eastern Europe, have birth rates below 1.5.
Meanwhile, numerous countries have birth rates far higher than the replacement rate. African countries have the highest birth rates, especially in sub-Saharan Africa, followed by southwestern Asian countries including Iraq, Tajikistan, and Pakistan.
We can leave it to The Economist and the Institute for Family Studies to argue about whether or not birth rates are too high for the particular times and places of various African countries. The upshot here is that, with all the aforementioned low rates and high rates accounted for, the global birth rate is 2.4. That's less than half of what it was in 1960, and it's still declining toward the global replacement rate, which is estimated at 2.3.
Few disagree that a demographic transition has transpired in many countries, lowering fertility to replacement rates (or lower). The verdict is not so clear on whether the demographic transition model will apply to the high-birth countries of Africa and southwest Asia. The global birth rate hangs in the balance.
Population Growth and Immigration in Wealthy Regions
The U.S. population grew at its slowest rate ever—0.1 percent—from 2020-2021. Native births minus deaths, or "natural increase," was down to 148,000, while "net international migration" (immigration minus emigration) was also relatively low at 247,000. Both of these figures reflect the effects of the COVID pandemic. However, they also reflect a more durable trend, with or without COVID: Immigration—not natural increase—has become the primary cause of U.S. population growth.
For many years, the USA has taken in by far the largest number of immigrants. From 1965–2015 the U.S. population grew by 131 million (68 percent), including 72 million "linked to immigration" (that is, immigrants per se plus the children and grandchildren thereof). In 2016 alone, U.S. net migration was over a million. Today, over 40 million people in the USA were born in another country, "accounting for about one-fifth of the world's migrants."
Germany, Saudi Arabia, Russia, and the UK round out the top five countries for receiving immigrants. France, Canada, and Australia are also in the top ten.
The country producing by far the most emigrants is India, followed by Mexico, Russia (a country of frequent migration in both directions), China, and Syria. Pakistan, Ukraine, and the Philippines are also in the top ten. U.S. immigrants come primarily from Mexico, China, India, the Philippines, and El Salvador.
Immigration Politics
Why wouldn't immigration be one of the hottest political issues of our time, or of any time? We need only recall the Lasswellian definition of politics—who gets what, when, how—to realize that immigration is like a flame under the political stove or a bee in the political bonnet. It's up there with taxes, inflation, and health care. In fact, it's hotter than each of those because it's all about the very first political variable: the who in the "who gets what." Who gets health care, who gets schooling, who gets job opportunities?
Yes, slick politicians with their neoclassical economists in tow will tell you we can all get more and better health care, schooling, and jobs. We and immigrants alike. In fact, we need more immigrants for more entrepreneurial spirit, cheaper labor, and higher demand for the existing products. And remember, "a rising tide lifts all boats."
The neoclassical firmament is cracking, though, as pro-growth, conservative politicians have turned against immigration. They may not know it yet, but they've bumped up against limits to growth. Immigration is teaching them a lesson, if only they'll study it.
Immigration is no faceless issue like firearms or fentanyl, either. Immigration is all about faces. It's about racial, religious, and ethnic diversity, where diversity is synonymous with dissimilarity or difference. That's what makes immigration inherently challenging, politically, for practically everyone. Rapid diversification can quickly descend into an "us vs. them" mentality unless civility is cultivated and nurtured by all parties.
The USA, Statue of Liberty and all, hasn't fared well with the challenge. While it has a constitutional government and a bill of rights, it also has a history of racial injustice and ethnic discrimination. The history is still being written, too. In fact, the USA today is viewed worldwide as a country of racial and ethnic discrimination.
Yet the notion that the USA—or any country—should simply open the doors to anyone and everyone is clearly unsustainable, impractical, and unwise. Therefore, centric politicians like Joe Biden and most Democrats opt for nuanced policy frameworks intended to balance the needs of U.S. citizens with a moral approach to international affairs.
In addition to moral nuance, Biden and the Dems find it handy that an army of neoclassical economists will back them up on purely material terms as well, touting immigration as the cure to a flagging rate of GDP growth. "Research suggests," we find at JoeBiden.com, "that 'the total annual contribution of foreign-born workers is roughly $2 trillion'," with the Biden campaign quoting economists from the Hamilton Project, whose motto is "Advancing Opportunity, Prosperity, and Growth."
The Steady-State Solution to the Immigration Challenge
For steady staters, there's no way around it: Population stabilization is as fundamental to a steady state economy as a horse is to a horse race. Yet population stabilization can't come at the expense of civil rights or impoverished masses, either. Not morally, and not politically.
Given these conditions, the only feasible solution to the immigration challenge comes into focus. The steady-state nation must tighten its borders to the degree that population is stabilized, but only while transitioning to a steady state economy. At the same time, it must lend a helping hand to impoverished regions, essentially in lieu of welcoming the emigrants thereof. In many cases, the helping hand would amount to a better deal for the impoverished, too, for how many among them would really want to leave their homeland, if only conditions were better there?
In contrast, consider what would happen if a big, wealthy country tightened its borders while striving for GDP growth. Recall that all wealthy countries at this point in history have stable, stabilizing, or even declining native populations. For them, tightened borders with a growing GDP would amount to a growing per capita consumption, even while their ecological footprints are already far into overshoot. Locking out impoverished emigrants would make them look like—and be like—pigs at the global trough, especially as wealthy nations lean heavily upon poorer countries for natural resources.
If you're a pig at the global trough, how good can that be for national security?
Unfortunately, we already have an idea, because with Donald Trump as president, the USA did tighten its borders substantially, even before the COVID pandemic. Trump's draconian immigration policies were significant factors in the plummeting global approval of the USA during his presidency. Trump's handling of immigration became a how-to manual for marching toward pariah status in international affairs.
Now let's try a thought experiment. Let's say the president was more like a Jimmy Carter, with a Congress wise enough to pass the Full and Sustainable Employment Act (aka Full Seas Act) calling for the transition to a steady state economy in the USA and steady statesmanship in international diplomacy. I chose Carter for this experiment because of his well-known conservation ethic and his honest, humble demeanor. Those traits seem like a natural fit for steady-state economics, domestically and in international affairs.
Imagine this 21st century "President Carter" announcing to the world—perhaps at the UN General Assembly, a G7 meeting, or a climate summit—that the USA, recognizing limits to growth, was determined to establish a steady state economy with stabilized population and GDP. Imagine him (or her) apprising the international community, "We have to. It's the smart thing to do, it's the only sustainable option, and now, with the Full Seas Act, it's the law."
Next, the president would acknowledge how this transition would affect our friends around the world. "Establishing a steady state economy means we don't have any choice but to keep our immigration numbers at a level congruent with a non-growing, stable population. We realize, too, that emigrants in many cases are attempting to leave impoverished regions for a better life, and we want to help them. Our help, though, must be less in the form of an open border, and more in the form of improving conditions in the homelands of all who suffer from low standards of living and limited opportunities."
The Full Seas Act would indeed authorize an Aid-In-Place Fund with mandatory minimum appropriations calculated to assist, at a reasonable level, the same number of people that otherwise would have legally emigrated to the USA (based upon a reference period). This aid, administered by the U.S. Agency for International Development, would take the form of housing, health care, schooling, job training, and other living standards on a case-by-case basis. In other words, aid packages would be tailored to the specific challenges of the region in question. In cases of natural disaster and ecological deterioration due to global heating, such as sea-level rise, the Aid-In-Place Fund would assist (in concert with the U.S. Foreign Service) with relocation to ecologically and culturally similar regions.
Given a 21st century President Carter, the Full Seas Act, and the Aid-In-Place Fund, imagine how the people of the world would view the USA. Not like a pig at a trough, but more like a mature, stable, helping friend. A friend to the world, leading the way with a sane, sustainable immigration policy.
---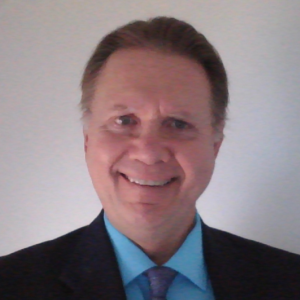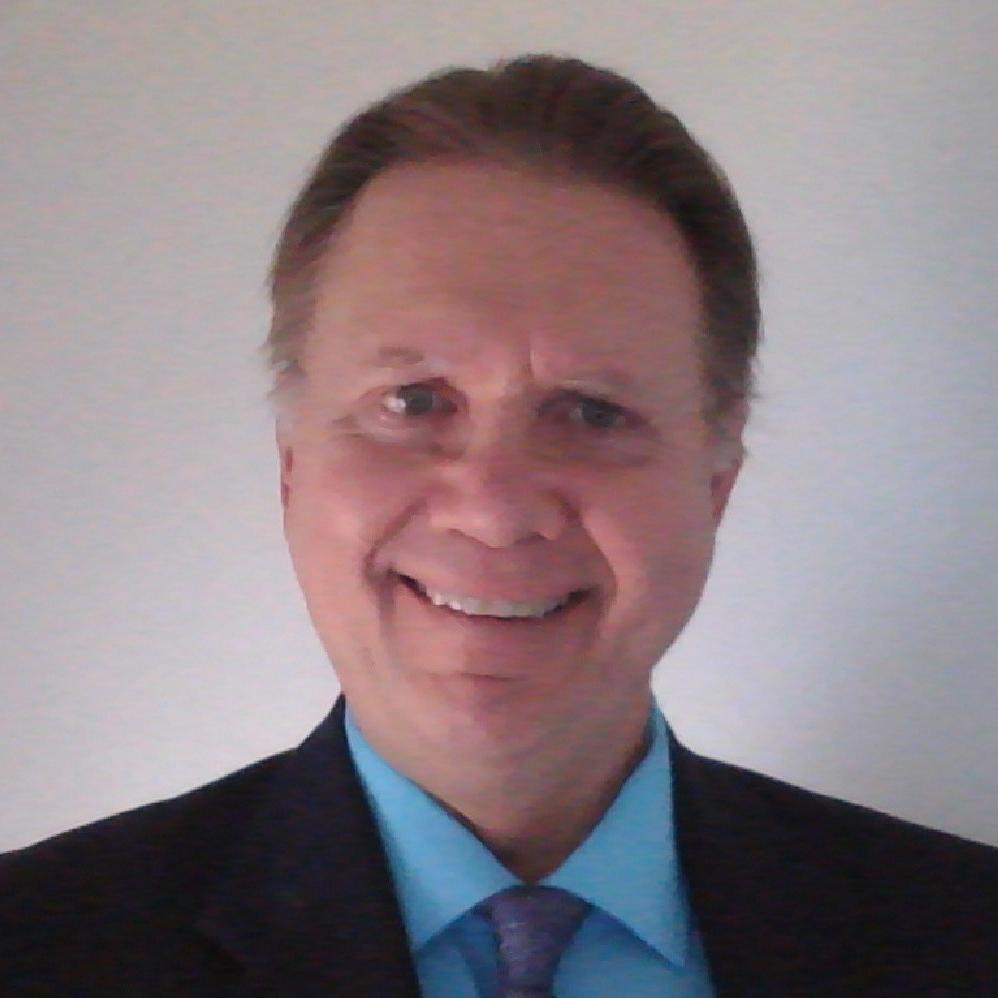 Brian Czech is CASSE's Executive Director.
https://steadystate.org/wp-content/uploads/3019568224_102497c42c_w.jpg
400
400
Brian Czech
/wp-content/uploads/logo.svg
Brian Czech
2022-09-08 11:02:07
2023-01-04 08:39:16
A Steady-State Approach to Immigration