by Carey King
People use narratives to support their position, and narratives can serve three purposes. First, they tell a story of belonging. If you meet a stranger and realize you are from a common area, you more easily engage in conversation than otherwise. Second, they describe norms that guide our actions. Most people in society follow certain norms such that by doing so, they are accepted as part of the group. Third—and most relevant to advancing the steady state economy—we use narratives to describe and learn about how the world works.
Unfortunately, most narratives don't serve all three purposes effectively. A narrative around an economic theory can help facilitate conversation by creating a common vocabulary (the first purpose of narratives), but that narrative might inhibit accurate explanation of the natural world around us. Some problems with economic policy derive directly from the fact that our economic narratives, perhaps useful for belonging and norms, are not useful in their ability to describe how the world works.
I decided to write a book about such narratives to explore some of the outcomes that affect our prospects for environmental and economic sustainability. In The Economic Superorganism, I've explained how and why people disagree about the role of energy in the economy. I realized that these disagreements weren't entirely about the characteristics of energy technologies and resources. Far from it. The disagreements are more about why we consume energy in the first place, and how much energy consumption does or does not relate to economic prosperity and social livelihoods.
Energy and Economic Narratives
In Superorganism I break down narratives along the two axes of energy and economics. Because people disagree about the costs, capabilities, and benefits of different energy technologies and resources, proponents of different visions use narratives to convince stakeholders of the validity of their positions. At opposite ends of the energy axis are the fossil fuel and renewable energy narratives.
The fossil energy narrative starts with the fact that fossil fuels enabled us to achieve what we have today because the physical fundamentals of fossil fuels—most notably high energy-density and portability—ensure high utility and low cost. A proponent could say, "Fossil fuels, and the technologies we have developed to burn them, enable us to shape and control the environment."
The renewable energy narrative is that we can use renewable energy technologies and resources to sufficiently and cost-effectively substitute for the services currently provided by fossil fuels. A proponent might say: "Thank you, fossil fuels, but we've modernized. We don't need or want you anymore. Fossil fuel production and consumption create environmental harm both locally in the short term and globally over the long term to such a degree that their continued unmitigated use ensures environmental ruin that leads as well to economic ruin."
We cannot fully understand a proponent (or detractor) of the fossil or renewable energy narratives without also contemplating their position within the economic narratives. At one end of the spectrum is technological optimism and perpetual GDP growth, and at the other end is technological realism and the need for a steady state economy or even degrowth toward a steady state economy.
The techno-optimistic narrative is a story of unbounded substitutability for anything before we run out of it in the faith we can invent our way to a solution for any and all economic, social, and environmental problems. Both the fossil and renewable narratives are usually paired with some degree of techno-optimism, and this year the combined narrative of renewables and techno-optimism was challenged in the film Planet of the Humans.
The techno-realistic economic narrative is the story of biological and physical constraints. Its narrators agree we are inventive, but that we can neither break the laws of nature nor access an infinite supply of natural resources for perpetual physical growth. This narrative underpins the CASSE position on economic growth, the signatories of which comprise a narrative community (or a significant portion thereof).
Which economic narratives, and subsequent mathematical models, should we be following, and are there some unspoken reasons why we might expect one to become more prominent than the other?
Can a System Understand Itself?
To think about this question, consider that in 1977 ecologist Howard T. Odum argued that a system cannot fully understand itself (or its purpose), but by making models of itself the system can achieve some understanding.[1] One extension of this idea is that we humans, in being a part of this system we call "the economy," cannot fully understand the function or purpose of the economy, but we can try by making our economic models as accurate as possible. Biophysical economic models with realistic dynamics, finite resource constraints, and a direct representation of natural resource flows among parts of the economy (including the original model used within the original Limits to Growth book from 1972) have proven more capable of representing long-term trends of the economy, such as population and energy consumption, than have the conventional economic growth models that rely on equilibrium principles and either exogenous or endogenous "technological change" without directly accounting for flows of biological and physical resources.[2] Given the obvious fact that economic activities involve machines and information processing that in turn require energy consumption to function, and thus that every economic activity is supported by natural resource consumption, why would the predominant economic models fail to account for biophysical resource flows?
A follow-up question is: "Would an economy that uses a more accurate economic model of itself generally be more fit, in an evolutionary sense, and prevail over an economy with a less accurate economic model of itself?"
I propose that a biophysical model of the economy is a more accurate construct than the conventional or "neoclassical" models, and we should be working on models that integrate biophysical flows with flows of money, including debt. For example, my "HARMONEY" model helps us understand how the 1970s OPEC oil crisis (and the constraint in energy consumption) could concur with rising GDP, but also with rising income inequality and debt levels, evidence for what Herman Daly calls "uneconomic growth."[3]
However, I recognize the continued dominance of the neoclassical growth paradigm, even as it's increasingly challenged due to its failure to anticipate the 2008 Global Financial Crisis, much less the outcomes of the OPEC oil crises. Hence my question as to why a given economic paradigm may be more evolutionarily "fit" than another.
In ecology, the maximum power principle is that, in the sense of natural selection, more "fit" organisms are those that acquire higher rates of energy consumption from their environment. (For non-ecologists, "fitness" redounds to the ability to survive and reproduce.) Now assume that more reproductive economies better propagate their technologies and organizational characteristics just like more fit biological organisms better propagate their genes. Pursuant to the maximum power principle, then, the economy that accesses more energy, and transforms it more efficiently into new structures, is more fit to survive and propagate its narratives.
Do We Want the Truth?
But how do biological organisms or economies know which options enable higher power consumption? Do they know that energy input makes them more fit? Can they actually, consciously "seek" the inputs that increase their reproductive rates? We don't get any sense that they attempt to model themselves via scientific and economic calculations. Donald Hoffman, a professor of cognitive science, has studied the evolutionary impact of an agent (organism or society) having "truthful" and often complex—versus simple and less accurate—representations of what is really happening in the world around it.
Consider the following excerpt from Hoffman's 2010 article:
Seeing more data takes more time. So, in the simplest version of this game, simple chooses first when competing against truth. […] Similarly, seeing more data takes more energy, so truth requires more energy than simple. We subtract the cost of energy from the utility that each agent gets. (Emphases added.)[4]
Here, lower utility is the same as lower evolutionary fitness. In addition to the necessity of consuming energy in order to extract energy from the environment, an agent (for example, an economy) must also invest some amount of time to learn more about the environment. Hoffman also emphasizes that it takes energy just to gain more knowledge. His argument is that simpler rules take less time and energy to make a decision.
Thus, in the context of evolution, organisms with simple decision-making rules based on relatively inaccurate descriptions of the environment can be more fit than organisms with more complicated rules based on more accurate descriptions of the environment.
What might simple decision-making rules look like for an economy? Prices, the study of which is the summum bonum of neoclassical economics.
Not only do neoclassical economics and neoliberal politics focus on the derivation of prices in the market, but in reality, prices that plague the market lack full and accurate information about the costs (especially the environmental and social costs) of production. Prices can even be determined by reckless whims of buyers and sellers. Even in well-structured markets, where short-term whims play little role, prices often reflect only a portion of the full costs.
Nevertheless, by focusing simplistically on markets and prices, neoclassical economics provides a relatively simple and teachable method to make economic choices in an expedient manner. All else equal, then, neoclassical economics could have an advantage in fitness over steady-state economics.
Thinking About What We Are Doing
The possibility of greater fitness for neoclassical economics (including perpetual growth theory) is a bitter pill to swallow for steady staters. I for one have a hard time thinking that neoclassical economics might have some enhanced usefulness over more biophysically based approaches to economic modeling. But, at this time, neoclassical economics is winning the evolutionary game of self-replication. That won't necessarily always be the case, though.
Evolution just occurs; it is not forward-looking and thus involves no long-term planning or design. Similarly, markets focus on short-term profits and consumer utility rather than long-term societal goals. Friedrich Hayek, who perhaps more than anyone promoted markets to establish prices for guiding our choices, believed that we shouldn't think about what we are doing: "The problem is precisely how to…dispense with the need of conscious control and how to provide inducements [prices] which will make the individuals do the desirable things without anyone having to tell them what to do."[5]
Of course, Hayek's "desirable things" aren't necessarily the same as mine, yours, or anyone else's.
My point is not that we have no choice but to react in knee-jerk fashion to prices, buy into the rhetoric of perpetual growth, or generally accept ways of economic thinking that overlook biophysical principles. Rather, my point is that those of us who try to explain limits to growth and advance steady-state policies have the additional challenge of using more complicated, comprehensive models and concepts. That—and not the merits of our analysis—helps explain why we don't always prevail. Yet the more we try, the better our chances of reaching the threshold of success.
Footnotes
[1] Odum, H. 1997. The ecosystem, energy, and human values. Zygon 12(2):109–133. 
[2] Meadows, D.H., D.L. Meadows, J. Randers, W.W.I. Behrens. 1972. Limits to Growth: A Report for the Club of Rome's Project on the Predicament of Mankind. Universe Books, New York; Jackson, T., R. Webster. "Limits revisited: a review of the limits to growth debate." Limits to Growth. 2016. http://limits2growth.org.uk/revisited/.
[3] King, C.W. 2020. An integrated biophysical and economic modeling framework for long-term sustainability analysis: the harmoney model. Ecological Economics 169:06,464; King, C. " How Wages are linked to Energy Consumption: Data and Theory." Carey King Blog. January 2, 2020. http://careyking.com/how-wages-are-linked-to-energy-consumption-data-and-theory/; Daly, H. 1999. : Uneconomic growth in theory and fact. Festa Review 1.
[4] Mark, J.T., B.B. Marion, D.D. Hoffman. 2010. Natural selection and veridical perceptions. Journal of Theoretical Biology 266(4):504–515.
[5] Hayek, F. 1945. The use of knowledge in society. The American Economic Review 35(4):519–530.
---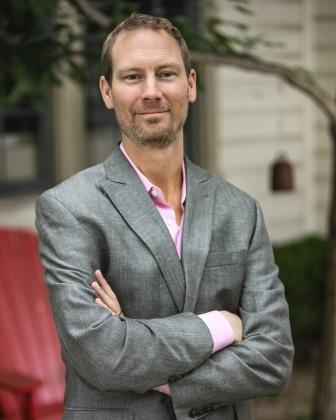 Carey King is a research scientist and assistant director of the Energy Institute at the University of Texas at Austin.
https://steadystate.org/wp-content/uploads/oil.jpg
310
610
Brian Czech
/wp-content/uploads/logo.svg
Brian Czech
2020-12-09 15:15:45
2022-06-08 16:15:37
The Impact of Evolutionary Pressures on Economic Narratives