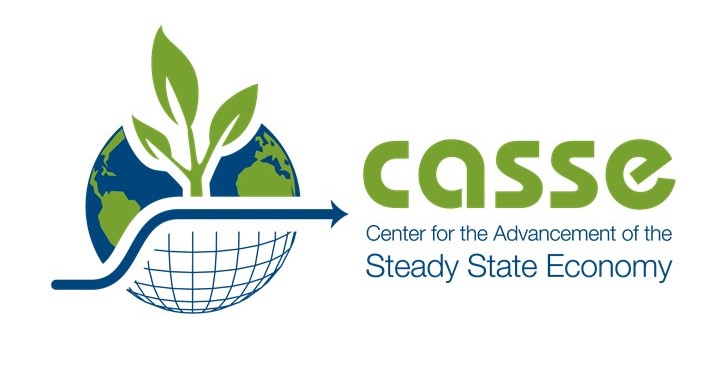 The Steady Stater             Vol. 13, Issue 1             January 20, 2022
---
Dear Steady Stater,
I hope your 2022 is off to an auspicious start! At a minimum, you've probably noticed an uptick in postgrowth press: degrowth and steady-state articles, books, podcasts, videos, Zoom conferences, editorials, and of course the ubiquitous social media posts.
We've noticed it too. It's not only all around us; plenty of it is rooted in CASSE communications. Note for example the three up-and-coming authors in the Steady State Herald this winter.
In addition to the authors we recruit, more are finding CASSE on their own. Book authors are fed up with the publishing world of unanswered inquiries, overlooked proposals, and high-priced agents. That and the timely relevance of the steady-state worldview has led to a growing collection of book manuscripts and monographs for potential publication through the Steady State Press.
Would you like to be a manuscript reviewer? Let us know and chances are we'll take you up on it!
Via the Steady Stater podcast, the known population of steady staters expands as we host leaders in sustainable agriculture, climate adaptation, biodiversity conservation, steady-state financing, local governance, and other initiatives. Most of our guests are natural steady staters. They don't need to change what they're doing, but it helps us accomplish the CASSE mission when they add the steady-state labeling to their work.
You'll find more signs and outcomes of effective outreach below. It's a constant struggle of recruitment, though, because we lose good leaders as the years roll by. We chose to highlight E.O. Wilson below, but his wasn't the only great ship to sail off into the sunset of 2021. Our first annual In Memoriam podcast episode will bring about fond memories for some, introductions for others, and hopefully inspiration for all.
Stay steady and safe,


Brian Czech
Meet Our New Staff
Emma McKeon joined CASSE as the Business Management Assistant in January 2022. She is an undergraduate student studying Business Administration with a concentration in Sustainability at American University. Outside of CASSE, Emma volunteers for Washington Community Tax Aid and the Eco-Representative program for the Office of Sustainability at American University.
Rachel Pitsenberger joined CASSE in January 2022 as Internship Coordinator. She is responsible for recruiting, orienting, and supervising CASSE's interns. Prior to coming to CASSE, Rachel worked as a research intern with Habitat for Humanity's Argentina office and as a program intern with the Chesapeake Bay Trust. She recently completed her B.S. in Biology with minors in Spanish and Environmental Studies from Georgetown University.
Top Articles of the Winter
Several authors made their debut in the Herald this season. In case you missed them, here are the top three:
Signatory Spotlight
Julie Testa has served on the Pleasanton City Council since November 2018. A 30-year resident of Pleasanton, Councilmember Testa has a long history of civic participation, including 11 years of service as Human Services Commissioner, and as a board member for Tri-Valley REACH. Julie joined the ranks of CASSE signatories this winter.
John Feffer, director of Foreign Policy in Focus at the Institue for Policy Studies, signed the CASSE position on economic growth in December. A prolific author, Feffer has published several books including the Splinterlands trilogy, and numerous articles. In a recent article, "The 'Selling' of Degrowth," Feffer features CASSE, steady-state economics, and degrowth.
CASSE is Hiring!
Want to join the CASSE team? Please click on the job titles below to review the desired qualifications, salary/benefits, and instructions for applying.
Interested in interning with CASSE? Log in to Handshake and search for Center for the Advancement of the Steady State Economy to find all internship openings.
CASSE EU
Adel Ramdani represented the CASSE EU chapter at several events throughout the winter, including the World Democracy Forum, Pre-COP26 in Milan, and Young European Ambassadors.
Follow the CASSE EU Twitter account. @SteadyStateEU
Australian Regional Communities

Martin Tye continues to use his social media expertise to reach long-time and prospective CASSE signatories. Tye introduced Craig Parker, our Brisbane Chapter Director, to CASSE, and has worked to support Parker's campaign in a local election.
Follow Martin Tye on Twitter. @martinrev21
Top Episodes of the Winter
The Steady Stater podcast returned with gusto in September! Since then it has reached its milestone 50th episode, moving with momentum towards episode 60 with Chris Matthews (of Hardball lore). The second season has showcased scientists, artists, experts, and independent thinkers. Check out the top episodes of the season:
Cherished Endorsements
We are thankful for the endorsements of these big-thinking organizations. As the list of our organizational endorsements grows, so does the political viability of steady statesmanship.
CASSE now offers an Organizational Membership for a flat fee of $100 per year. Annual dues entitle you to a copy of each Steady State Press book and a feature in The Steady Stater newsletter. For more information, check out our Join page!
CASSE Interns
Intern Orientation Day was January 14th. CASSE interns play a significant role in research, writing, and steady-state outreach.
CASSE interns and staff, Jan. 14, 2022. (From left to right: Brian Czech, Elise Miner, Taylor Lange, Haley Mullins, Rachel Pitsenberger, Claudia Zhang, Johanna Cohn, Neil Tracey, Mai Nguyen, Cuong Ly, Emma McKeon, Yordanos Abate, Shamita Nookala, and Kylee Toland.)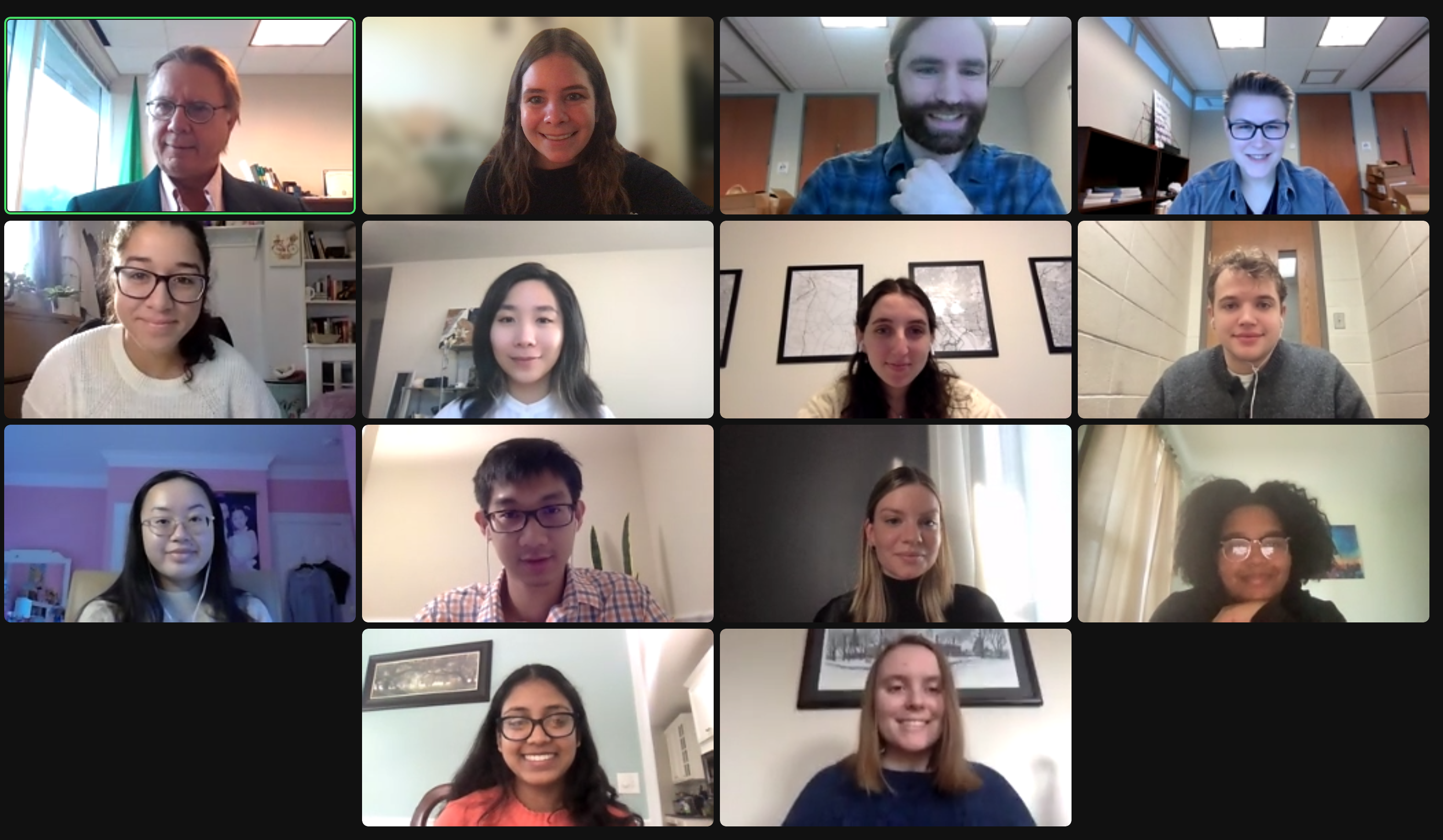 Quotable
"A great way to frame and solve so much that is wrong with the world. This concept could conceivably give my kids a chance at a future less bleak than our present course condemns them to."
~David Simpson (Arcadia, NSW, Australia)
"This option is the only option."
~Misty MacDuffee (Pender Island, BC, Canada)
In Memoriam: E.O. Wilson (1929-2021)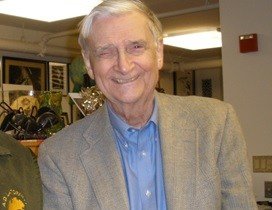 Edward Osborne "E.O." Wilson served as a Harvard professor for 46 years, and was a two-time Pulitzer Prize winner for On Human Desire (1979) and The Ants (1991). He was a leading voice for biodiversity conservation, applying his expertise in taxonomy, zoology, evolutionary ecology, and vertebrate sociology to unprecedented effect. The icon of Half Earth Day, E.O. Wilson joined the ranks of CASSE signatories in 2009.