by Brent Blackwelder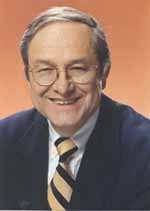 Even though the Clean Water Act is more than 40 years old, its goals have not been met, and America is still beset with chronic water ailments and acute pollution incidents. Already this year major toxic spills from coal operations in West Virginia and North Carolina have provided grounds for demanding comprehensive changes to a broken system of pollution control.
On January 9, 2014, people in Charleston, the capital of West Virginia, began vomiting while others complained of a strange pervasive licorice odor. The problem was traced to chemicals from a malfunctioning chemical/coal facility just upstream from the city's water supply intake. A state of emergency was declared to provide after-the-fact protection to the 300,000 people who get their drinking water from this system. Both the water supply company and the chemical company allowed the emergency to unfold despite repeated warnings over the years about unsafe structures and operations.
On February 5, 2014, a spill from a coal ash impoundment unleashed 78 million pounds of arsenic-laden sludge into the Dan River, the source of drinking water for cities and towns in Virginia and North Carolina. Duke Energy, a giant utility, operates fourteen coal-fired power plants in North Carolina, and it dumps the toxic combustion byproduct, coal ash, into unlined ponds. The result: groundwater contamination and toxic spills into drinking water supplies. The Duke Energy spill comes with a sad, but familiar footnote. Pat McCrory, the governor of North Carolina, used to work for Duke Energy and has been on a crusade to weaken pollution controls ever since he took office.
Ongoing experience with such grotesque toxic spills, and even growing awareness of global water shortages have failed to generate sufficient responses. Today's economic framework blocks significant progress on such crucial problems because it props up extractive and highly polluting industries.
Governments are stuck in a business-as-usual, growth-at-all-costs mindset, and they face constant pressure to deregulate industries. Since industry is fixated on profits and growth, it attempts to pay as few costs as possible; cost externalization is a built-in feature of the economic system. But someone always pays — just look at the people downstream or the species and ecosystems where spills occur.
The key to preventing and cleaning up water pollution is to shift the economy from the pursuit of unending growth to the pursuit of stability. Why would water pollution decline in a steady-state economy? Here are three reasons.
(1) Changing the macroeconomic goal away from growth and toward maintenance of life-support systems would change the way businesses and other institutions behave. The goal of a true-cost economy is sustainable and equitable well-being, rather than continuous growth. Actors in such an economy would care more about the medium and long-term future than quarterly returns.  For example, in a true-cost economy, chemical companies would engage in green chemistry, and utilities would produce renewable energy. The costs of using fossil fuels and other toxic substances would simply be too high to pay. Regarding the outrageous scenario of having decaying storage tanks full of dangerous chemicals directly upstream from the water supply intake for a state capital: it would never happen in a true-cost economy.
(2) Companies would be required to have eco-auditors just as they are now required to have financial auditors. Such eco-auditors would assess whether a company was externalizing costs and whether the company's production was harming life-support systems. Eco-auditors could also show businesses how to avoid pollution. Companies would disclose their ecological impacts in an annual report just as they do with financial audits.
(3) There would be consequences for repeat polluters. For example, in the decade prior to its gigantic oil spill in the Gulf of Mexico in 2010, BP had been responsible for a refinery fire in Texas with significant loss of life and two oil spills in the Arctic Ocean from the Trans-Alaskan Pipeline. Why not three strikes and you're out? Why not deny BP the right to do business in the U.S.? Instead, the Obama administration has done the opposite by giving BP the go-ahead to drill again in the Gulf of Mexico!
Another example: given the repeated incidents of pollution oozing from Duke Energy's numerous coal ash ponds, despite years of complaints and penalties, shouldn't it be denied the right to do business in North Carolina? Shouldn't its facilities be turned over to more responsible utilities? After all, the vulnerability of coal ash impoundments has been making headlines since December of 2008 when a TVA storage pond in East Tennessee burst and contaminated the Clinch River. Clean-up efforts continue to this day, and costs have exceeded $1.5 billion. TVA said it could never happen again, but in January of 2009, not even a full month later, another coal ash pond failed, this time in Alabama.
We need to adopt a broader, transformative economic approach and stop thinking that pleading with companies and government agencies will suffice. We need to (1) change the goal from growth to sustainability, (2) change company reporting to include ecological audits, and (3) change incentives by denying companies the right to operate when they dodge their responsibilities. Under the current economic paradigm, pollution will persist and natural resources, including soils, waters, forests, and oceans, will continue to decline. Only a new economic game plan can protect our shared water resources and prevent pollution.
https://steadystate.org/wp-content/uploads/sludge-from-river-bottom-e1395032008804.jpg
225
300
Brian Czech
/wp-content/uploads/logo.svg
Brian Czech
2014-03-17 21:00:54
2018-12-19 12:42:50
An Economic Game Plan to Prevent Water Pollution