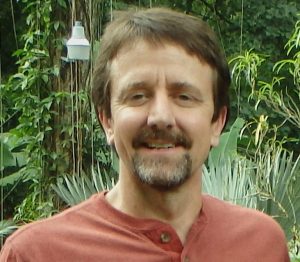 By Richard McCorkle, Guest Author
As a fish and wildlife biologist with the U.S. Fish and Wildlife Service, I've been concerned about global warming and climate change for more than a quarter century. In the late 1990s, when I finally had the means to do so, I began privately investing in socially and environmentally screened mutual funds. I felt it was the right thing to do; I was putting my money where my mouth was.
With so many other people focusing on those high-return blue chip holdings, I guess I shouldn't have been surprised when one fund after the other was sold and/or underwent major changes in portfolio. In one such instance, I noticed a prominent coal corporation had been added to one of my funds! Trying to stay true to my principles, I bailed in each case, cashing in my remaining chips but not giving up on the idea.
I also opened a dialog with some colleagues about investment strategies more congruent with conservation. Some of them replied, "Well, where do you get your electricity from and how do you get from point A to point B?" I'd thought about it too, and by the time 2010 rolled around, I was driving a Prius and had a solar array on my roof. My home was a net electricity generator.
Today, the energy I do purchase is 100% renewable through Green Mountain Energy. I ride my bike or drive the Prius for my four-mile round-trip office commute. I also contribute to Carbonfund.org to offset any flights I take.
But the challenge of being able to divest more completely from fossil fuels turned out to be vexing. I wanted to walk the walk and live up to the ideals of one of the schools where I had earned a degree, Unity College, the first college in the United States to divest its endowment of fossil fuel interests. I eventually discovered Green Century Funds and have been investing in their fossil-free funds for several years now.
If only the federal government's Thrift Savings Plan (TSP) funds—or at least a few of their funds—were also free of fossil fuel investments! As an employee of the U.S. Fish & Wildlife Service, it seems like a clear case of hypocrisy that employees whose mission it is to "work with others to conserve, protect and enhance fish, wildlife and plants and their habitats for the continuing benefit of the American People" wittingly or unwittingly invest in TSP funds that include stocks from the likes of Chevron, BP, Exxon Mobil, Peabody Coal, ConocoPhillips, Sunoco, Royal Dutch Shell and many other coal, oil and gas corporations, along with various drilling and pipeline-building companies.
At a time when Bill McKibben was doing his "Do the Math Tour," and various higher-learning institutions and even some cities were divesting, the managers of the TSP stock fund assets (Black Rock Institutional Trust Company), the Federal Thrift Investment Board, and the Employee Thrift Advisory Council showed no interest in divesting government employees' retirement investment funds from fossil fuels. I know, because I spoke with them.
I started a petition which I personally delivered to the Federal Thrift Investment Board. I brought the issue to higher levels within my agency. I encouraged fellow employees to join me in ending investment contributions to the various stock funds and instead diverting all contributions to the F and G funds (government securities and bonds). Every time someone signed my petition, a corresponding message was automatically sent to Black Rock.
Everything I tried was a dead end. Granted, I don't happen to have much spare time to devote to this cause. I did learn that Congress amended the Thrift Savings Plan Enhancement Act of 2009 and authorized the TSP to open a "window" during which government employees can invest a portion of their TSP contributions in outside, private funds. However, I was also informed that the powers that be had reservations about implementation of this mutual fund window.
As Fish and Wildlife Service employees, we're supposed to be protecting and enhancing fish and wildlife and their habitats. Therefore, we provide consultation on gas and oil pipeline projects, and try to get some short-term wins for threatened and endangered species. Yet many of us are investing in the very companies whose pipeline projects we're reviewing. In other words, we are investing in the long-term demise of the species we're entrusted by the public to protect!
Isn't this a conflict of interest? It certainly is hypocritical.
https://steadystate.org/wp-content/uploads/Oil_and_gas_pipeline-compressed.jpg
286
448
Brian Czech
/wp-content/uploads/logo.svg
Brian Czech
2018-03-20 14:19:58
2020-03-18 08:57:56
Conflict of Interest at the U.S. Fish and Wildlife Service? A Deal Some Couldn't Refuse